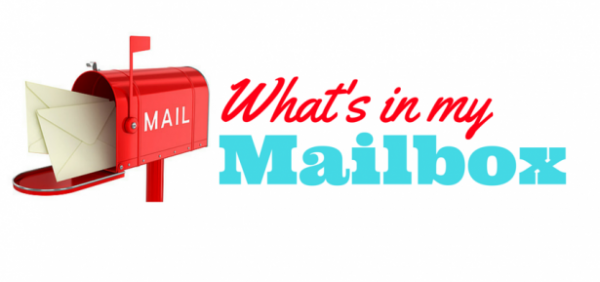 ---
I've said it before, and I'll say it again. In fact, I'll even shout it from the rooftops…
DIRECT MAIL IS NOT DEAD!
In fact, it's a necessary communications tool, especially if you're a small shop fundraiser. And when you do direct mail the right way, it packs a lot of power. It has the capacity to deliver your content — your messages — in a way that's memorable. Just because we live in a technologically-oriented world doesn't mean you should be focusing all of your attention on digital. Remember, digital is fleeting. We encounter hundreds of messages on the internet each day, and we just as soon forget them (or hit "delete" the second they reach our inboxes). Direct mail is built to last. You can hold a piece of mail in your hands because it's a tangible thing. You can read it, and then you can read it again. And if your content is impactful? You've created something great.
Just last week, The Agitator published some survey results regarding direct mail and smaller organizations, and they're worth checking out. Through a three-question survey, Roger Craver and company gained some insight into how small organizations approach direct mail. It turns out that most aren't taking advantage of it, and the study reveals a few reasons why. According to The Agitator, a recent Direct Marketing Association study found that direct mail response rates are 37 times higher than digital response rates. Other studies have yielded similar results. Still, small organizations continue to avoid using direct mail.
Want to grow as a small nonprofit? Want to practice sustainable fundraising that nets the kind of results you want for the long-term? Then you won't want to miss out on direct mail, period.
Ephraim Gopin, Principal at 1832 Communications, sent on a solid direct mail piece from one of his clients, a small nonprofit called I Support The Girls. ISTG collects bras and menstrual products to provide to homeless women. Since their founding in 2015, they've distributed over 4 million products and helped over 300,000 women maintain their dignity. Ephraim wrote:
I Support The Girls (ISTG) is a national organization which collects bras and menstrual products and distributes them to girls and women experiencing homelessness. In just 4 years, the organization has distributed over 4,000,000 products, established 54 affiliates across the U.S. and helped 320,000 women maintain their dignity.

This was ISTG's end of year direct mail appeal, as part of its 2018 Support Dignity Campaign (coupled with an online and email campaign). The front side was storytelling 'through the lens of one'- tell donors how they helped many women in 2018 utilizing the story of one woman, Felicia. The back was the appeal and linked to the insert provided with the mailing which listed different donation amounts. 

The appeal was a success and allowed ISTG to expand its activities in 2019 to help more girls and women.
Check out the piece in entirety below. It's a wonderful example of how a small nonprofit rocked their direct mail. It's straightforward, contains an emotionally compelling story, expresses gratitude to the donor, and includes a call to action. It also expresses an urgent need for support. Human dignity, especially for vulnerable females, is something that we, and others living in this world, need to work to protect.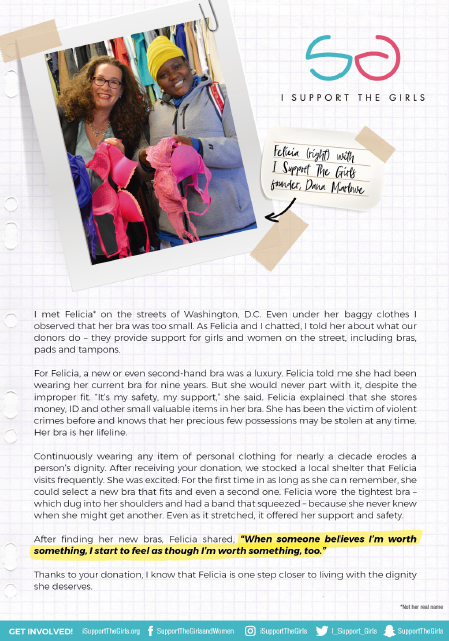 And check out this picture of Ephraim and I. The Twitterverse brought us together as online buddies before we met up IRL at a nearby brewpub a couple of weeks ago. I'm so very glad we did!