The year-end fundraising season is upon us!
And, while our students and clients started on their year-end campaigns in August and September, there's still time for you to rock EOY!
According to NEON CRM:
12% of all giving happens in the last three days of the year
Nearly one-third of all annual giving occurs in December
28% of nonprofits raise between 26-50% of their annual fund via their year-end ask
Volunteers are twice as likely to donate as non-volunteers
Direct mail is the most popular medium for year-end asks, followed by email and in-person
The secret to your success? Multichannel without question. While you might want to imagine your organization sending out a few emails resulting in a widely successful year-end, all the research shows the unlikelihood of that happening.
According to ANA/DMA, "Direct mail still pulls a higher response rate than any marketing medium." And NextAfter has conducted studies that reveal that multichannel has 212% more revenue than offline only. Direct mail and digital work side by side to ensure your best campaign.
Where do you begin?
Warm up your donors. Professor of Psychology and Marketing, Robert Cialdini notes that "Pre-suasion is a method of priming an audience to receive your message more openly." Send out an extra "just because" thank you two to six weeks prior to your appeal. Click here and here to see examples.
Clean up your data. Consider the following:
How did you do last year overall? By segment?
What channels did you use last year?
What's your renewal rate?
What's your breakdown at various giving levels?
How can you breakdown all year-end giving?
Consider a data audit
Review your data with an eye to segmentation. Go beyond dollar amounts and look to reasons for giving and loyalty.
For direct mail, always think package, not letter. What do you want your donor to do? Create a response device tailored to older eyes (typically your best donors). Consider lift notes, small gifts or non-financial engagement devices…let your imagination run wild!
Go online and make a donation to your organization. Better yet, distribute $10 each to ten outsiders and have them make an online donation and report back. When I recently made a gift to one organization in honor of a friend, I was directed here: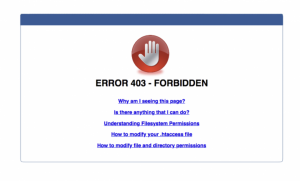 Not a reassuring experience when a person's credit card is involved. What does your organization's thank you redirect page look like?
And there's more! To ensure that you don't miss any opportunities, download our Foolproof Year-End Fundraising checklist now.