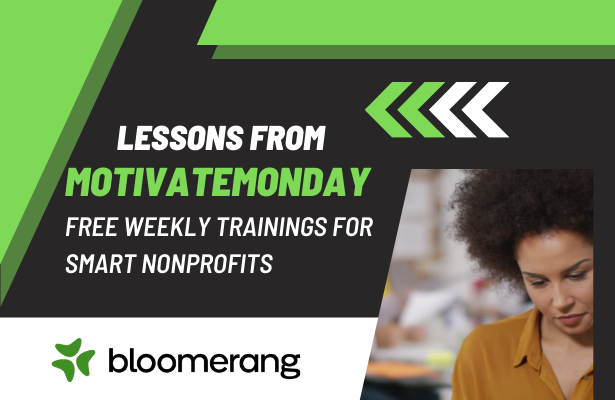 ---
Tim Sarrantonio is a lauded and engaging presenter at too many conferences to name, a Fundraising Effectiveness Project Steering Committee Member, the Director of Corporate Brand at NEON One — and one of my audience's favorite MotivateMonday guests.
He also loves data. And Tim was back this past Monday to share some of the most interesting email trends happening now.
When it comes to everything that you could be doing online right now, focusing on your nonprofit's email is probably the best thing to do.
Take 30 well-spent minutes to watch this past Monday's session, Why is Understanding Email Trends Important?
And then get serious about how YOU'RE measuring your data. Before you get started though, consider:
If your donor base is still heavily direct mail, are you making a regular effort to collect email addresses — and to regularly connect with those emails? Craft all direct mail response devices to direct (not force) your donors online. And then make it as stupidly simple to give as humanly possible.
Keep donor preferences top of mind. You'll get your best results when you can deeply personalize. If you've got a longtime direct mail donor who has made it clear that she does NOT want to receive your emails, listen. And implement.
Communicate regularly. This means the bare bones minimum of once a month. Email is ephemeral.
Begin integrating testing. You can start with a simple A/B test. Even trying a Sunday as a day for an email. It may sync perfectly with your mission.
Click below to view this week's MotivateMonday. And make a plan to join us every Monday at 1 pm EST.