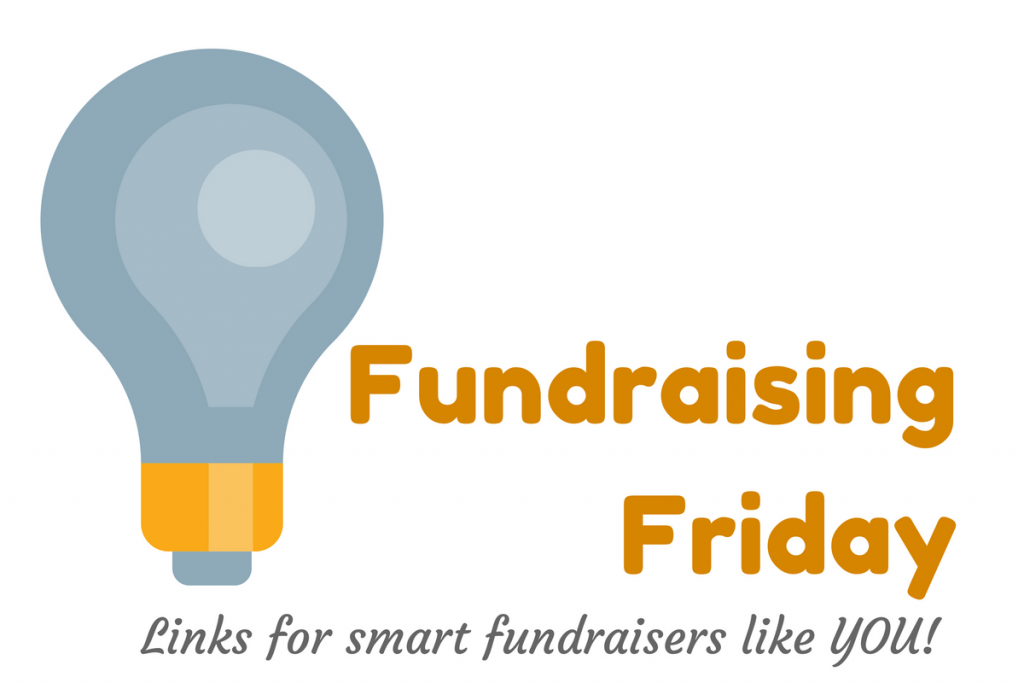 ---
How will you be ensuring that your year-end campaign is the best it can be? One way to ramp up your year-end fundraising results is by getting your board members involved in the process of the actual campaign. Use a Fundraising Menu to Order Up Your Successful Year-End Campaign! Free download included.
In Do you need a makeover for your fundraising appeal? Mary Cahalane shares simple ways you can immediately improve your direct mail copy. Join Mary in the Your Best Year-End Fundraising webinar series.
Jeff Brooks notes that "When Shiny Objects distract you from your current strategy that works, you walk right into failure." Jeff will be along for our year-end webinar series, too.
What roles do research and the role of professionalism play in our work? Eminence vs. Evidence In Fundraising – Part 1: and Emerging from the Dark Ages and Eminence vs Evidence In Fundraising – Part 2: What is "Proper" Research. We're all guilty of jumping on the latest study, even when it results from a mere 663 responses and is restricted to users of a specific software. Remember: the best research you can embark on involves you and *your donors.*
5 Types of Stories Your Nonprofit Needs to Share on Social Media. New from Julia Campbell. In our year-end fundraising webinar series, Julia will be showing you how to find the best story for your year-end appeal — the story that resonates the most with your donors.
From the Archives
How do you get program staff to understand your work? A practical guide to working better with program staff. A gem from the brilliant Rory Green.
Learning Opportunities
We've brought together an all star team of fundraising experts dedicated to one goal: your year-end fundraising success.Through a series of nine live webinars (they'll be recorded and yours to keep forever and ever), you'll be guided through the process of creating your most successful year-end fundraising campaign ever. From your organization's best story and campaign theme, to your letter, to your online campaign, to your social media campaign, to a plan for bringing everyone on board, we'll leave no stone unturned in our quest to ensure that you beat your goals. See the full line-up here. Note: unlike most Basics & More™ courses, seats are limited for this exclusive webinar series.
What's going on with your funding world right now? In times of great change, we have to look to the horizon, and think, we know what's true for today, but what will be true for tomorrow? We know that funding is threatened — environmental funding, meals on wheels, healthcare, arts funding, education funding and more. It's a time of tremendous opportunity, with more and more people getting involved. How can we take advantage of this and rise to meet our challenges? Join us for our next Motivate Monday, when Mazarine Treyz joins us to discuss what stable sources of funding look like and how to make a plan in times of drastic change. Save your seat here.