Are you engaged in "poverty consciousness?" Do you need to change your belief systems about money?  Are you giving your organization's fundraising and development efforts short shift  because you're unwilling to allocate any resources to marketing?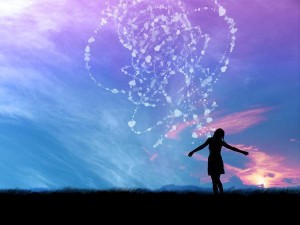 Are you focused on lack rather than abundance?
Before you think that I'm getting all new-agey on you I'm going to share a couple of examples of this mentality in the nonprofit sector. that recently crossed my way.
The first occurred on a slow Saturday night several weeks back this tweet came through from a small nonprofit organization in Florida:
Thought: If @PamelaGrow tips for #non-profits are so effective, why is she selling them instead of using them or working on commission?
Huh?  My jaw dropped.  "Selling" tips?  Working on commission?  What on earth did the poster mean?
I sent a private DM to address his concerns.  A rather spirited discussion ensued where he referred to consultants actually having the audacity to want to be paid.  Horrors.
I checked my database and found that this fellow was not a subscriber to my free weekly enews where he could access plenty of information.  Did I mention that it's free? In fact, judging from our general conversation he hadn't actually read any of my free articles on establishing relationships with foundation grant funders and building a stream of grant funding.
The tweet in question turned out to be over the fact that I sell a $29 ebook, Five Days to Foundation Grants.
Oookay.   Alrighty then.
If you're in a place where spending $29 for an ebook is going to break you, you might not have any business running a nonprofit.
But rather than engaging in a debate with this gentleman I sent him a free copy of the book along with quite a few supporting materials.
I doubt that he's read it.
Then this past week, together with a group of assorted nonprofit consultants and bloggers, I engaged in a fabulous opportunity where we all pooled a variety of free resources for a limited time.  By entering your name and address you given free access to one of my most popular ebooks, The Lifetime Donor Attraction System.
Sure enough I received this email:
Hi. I opened the link on LinkedIn for your free giveaway and a subscribe now box opened. I would like to read your paper first before I decide to subscribe. Would you please send me your guide to …"
Seriously?!  She was reluctant to give so much as her email address address via an opt-in box in order to obtain a free ebook?
If you don't understand the concept of permission-based marketing you have no business being in nonprofit marketing.
I am operating a business and I do expect to be paid.  I receive no government subsidies or foundation grants.  But make no mistake, my business has been built around a spirit of giving.  And notes like these fill my heart:
Hi Pam,
Thank you for sharing your knowledge and experience in this new book!
Often, as I read, I wondered what motivated you to be so generous with good advice. You don't seem to be concerned about building a fortress around your expertise.
I enjoyed the text and appreciate the opportunity you gave me to review it without having to pay the price. Truth be told, my finances aren't such that I can afford to buy much, right now.
Thank you! I hope that you are completely recovered from the injuries you suffered earlier this year and wish you success in every adventure.
Sincerely,
Teresa Barnhart
Grants Officer
Cardinal Ritter Senior Services
When you adopt a philosophy of abundance there can be no lack.