Free Downloadables to Make Your Work Easier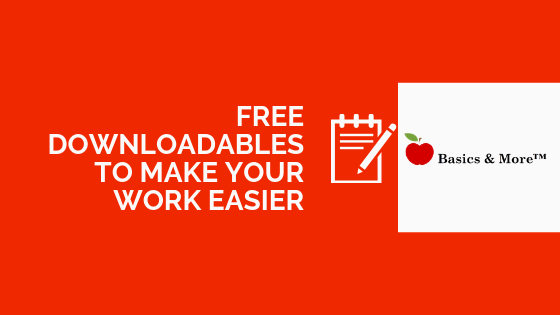 ---
Thank You Letter Template
Your organization's thank you letter offers the best opportunity to build future relationships. Don't make yours an afterthought. Download our thank-you letter template and discover how to write a thank you letter based on best practices and the science behind what actually works.
Thank You Letter Before and Afters
The most recent research proves it. Your Thank You Matters.  Most thank you letters — even yours — have room for improvement. Check out these annotated downloadable "before and after" thank you letter from master copywriter Lisa Sargent rewrites for inspiration.
Humane Society of Northeastern Georgia 
Friends of the River Verde
Monthly Giving Fundraising Appeal
You'll have your best success when you incorporate a strategic monthly giving ask to targeted donors by way of a direct mail or email campaign. To help you frame a donor-centered ask, download your Monthly Giving Ask Template.
End-of-Year Multichannel Campaign Checklist
How will you ensure your next successful multichannel (direct mail, digital, face-to-face, etc.) campaign? Download your free EOY Checklist and raise more than ever before!
Board Thank You Calls Script
Aside from introducing new people to your mission, the single best thing your board members can do is make donor thank you calls. Download this script, from Karen Osborne, to share with your board.
Donor Stewardship
Why is it important to steward that $20 donor? Download our Donor Love Toolkit to discover why. You'll also learn how organizations just like yours are thanking their donors creatively.
Email Welcome Series
Why and how to write an email welcome series if you publish an email newsletter. With guide.
Fundraising Appeal Letter Template
What's that? Your fundraising appeal should have gone out…yesterday? Download our Fundraising Appeal Letter Template, follow along, with the checklist and rock your next ask.
Survey Letter Template
Why do your donors give? Knowing is the secret to your fundraising success. Download this easy-to-modify Survey Letter Template
Copywriting
How can you insert your donor into your copy? Here are 20 Ways
How do you make your copy sing with gratitude? Download Lisa Sargent's thank you letter leads and signoffs. Lisa Sargent Swipables
Multichannel Fundraising Appeal
According to NextAfter, donors who give offline and online are over three times more valuable to your organization than those who only give offline. And multichannel donors are 56% more likely to stick around compared to offline only. If you've dropped direct mail in favor of digital, you'll want to rethink your strategy. But what does a thoughtfully integrated campaign look like? Download these examples to learn more.
Mapping Your Donor Journey Template
What systems do YOU have in place to turn that new donor into a repeat donor? This handy little guide to designing your own new donor systems comes complete with examples. From writing the perfect thank you letter, to getting to know your new donor, to showing the impact of the donor's gift, and more, it's a roadmap — condensed and ultra convenient. Download yours.
Interview Questions
It's happened again. You're only three weeks into your dream development director job when you discover that you're expected to be some sort of miracle worker — with little to no support. How can you avoid landing a job with yet another dysfunctional organization with no clue as to what fundraising actually entails? Download our Interview Questions.
Facebook Fundraising
Raise Thousands of Dollars with a Facebook Fundraiser. From Sean Kosofsky. View the accompanying Motivate Monday presentation here.
New Donor Welcome Kit Examples
Board Giving Letter
Easily attain 100% board giving with these example letters.
Donor Communications Portfolio (12 touches)
Simple Development Systems recommends a minimum of 12 donor touches throughout the year. But for the busy nonprofit professional is that even achievable? Not only is it doable, it's surprisingly easy! Download our 12-Touch Portfolio to learn how.
Culture of Philanthropy One-Pager
How are you building your organization's fundraising culture? Create your nonprofit's "Culture of Philanthropy One-Pager," modeled after Mandy Fisher's.
Keep Your Development Director
According to a new survey, 51% of fundraisers plan to leave their jobs by 2021.
According to the Cygnus Research Group's Donor-Centered Leadership report, every time a fundraiser leaves, it represents, on average, a $50,000 loss for your nonprofit. Turnover for three consecutive years can spell catastrophe for your nonprofit fundraising., and cost you upwards of $400,000. Conversely, when a good fundraiser stays for 3 years, they can make you upwards of $500,000.  It costs 9% of what they make per year to keep your good fundraiser.
Download Encouraging Longevity in Nonprofit Development: What It Takes To Keep Your Development Director now.
2019 Calendar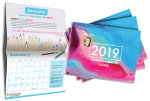 Since 2014, nonprofit fundraisers have come to rely on the Basics & More™ Fundraising & Marketing Calendar where you'll find tips on growing monthly giving, creating their organization's best stories, direct mail, stewardship, online giving and more. The Calendar also highlights our sector's top conferences.
Time and time again, fundraisers have informed us that the Calendar plays a prominent role in their planning throughout the year. Download yours today. 
Board Exercises
Are your board members struggling with storytelling? Download this Six-Word Story exercise from Emerson & Church's Train Your Board.
Get everyone on the same page for your next fundraising campaign with a Board Fundraising Menu.