How are you handling brand new donors to your organization?  Are they getting the standard thank you letter?  Or should your strategy with new donors differ from your other communication strategies? The experts say "yes." Keep Your Donors reports that, according to North American fundraising agency Merkle|Domain, "new donors who give a second gift relatively soon after their first gift will continue their support at a rate two or more times greater than those who do not give again right away."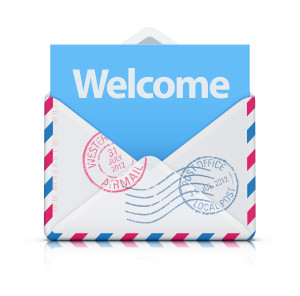 Some nonprofit marketers would say that, statistically speaking, enclosing a remittance
envelope with your thank you letter makes sound sense. Regular readers know that we've never been a fan of an ask in a thank you letter. But along with every mandate comes an 'it depends' and you need to find out, through testing and tweaking, what works best for your organization.  What you absolutely should be doing is taking advantage of that 'honeymoon' period, when new donors may have just begun testing the waters. Create a plan for your new donors, one that factors in the next ask within the first six to eight weeks.
Could you follow up your thank you letter with a new donor welcome package that follows two to three weeks later — one that contains a new ask or, better yet, an invitation to join your organization's monthly giving program?
What about considering a followup thank you call, two to four weeks after your original
where you propose joining your organization's monthly giving program:
"The Monthly Giving Circle consists of a special group of supporters, who make a small but meaningful monthly gift to help spread our message more effectively. Would you consider joining this Monthly Giving Circle today?"*
Welcome kits play an excellent role in educating your new donors to your organization. Typically your welcome package would go beyond a mere thank you letter to include items such as photographs, surveys, a benefits brochure, even a small gift such as a bookmark. Send them in an oversized envelope marked with a bold "Welcome!"
Think creatively, but most importantly, have a written plan in place and the systems to back it up.
Aaron Fogleman, Marketing Director for Brittany's Hope Foundation says:  "It's our top priority to make our donors feel loved and a part of the family.  After all, it is their heart that is making such a significant impact in children's lives.  Though we often struggle with seeming or being wasteful, those first points of contacts, specifically for a recurring donor, are the most crucial in cultivating a long term and fruitful relationship for both parties."  Take a look at Brittany's Hope Foundation's packet by clicking here.
And click here and here to check out part of the marvelous welcome package from Food for the Poor.  Friends of the Blue Ridge Park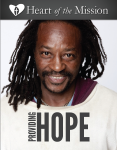 way has created a delightful mini welcome kit, which includes a thank you card, sticker and a fold out pocket-sized stewardship guide to the Parkway.  Nashville Rescue Mission's welcome kit consists of this evergreen newsletter, designated for new donors, and a heartfelt thank you letter.
Your welcome kit doesn't need to be a slickly produced package.  This example, on SOFII, for International Spinal Research Trust, consists of a simple letter.  It only needs to come from the heart, and make your newest donors feel like the valued partners they are.
---
*From the SDS webinar, Starting and Growing a Monthly Giving Program: Awakening Your Sleeping Giant with Erica Waasdorp.