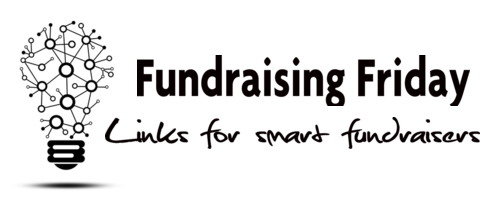 ---
Please don't be the kind of leader who cares more about growth than retaining existing donors.  It's tempting, I know.  But it's the wrong way to fundraise.  New from Veritus, Familiarity Breeds Contempt.
The Supreme Court's Citizen United decision makes it harder and harder to know who's on your side.  The landscape abounds with 'not-for-profits' with deceptive names like The Heritage Foundation and The Center for Consumer Freedom.  And now they're going after the Humane Society.  Don't miss the Agitator's must read three-part series — and pass them on.
BEWARE: Oklahoma's Mini-Nixon
Anatomy Of A Smear Campaign
Beware The BIG LIE
To CFRE or not to CFRE, that is the question.  If you've been considering certification, check out the thoughtful post from Rory Green as well as the comments.
New from Kivi, Nonprofit email newsletter design before and after.  And a reminder:  If you're looking to give your donor newsletters a makeover, you won't want to miss next month's profitable Donor Newsletters | The Basics & More.  We'll be covering print and enewsletters (including growing your list).  All new content, along with two webinars, and a swipe-able book of example emails.  Early Bird pricing ends today.  Check it out.
Blogging on my friend Nancy Schwartz' blog is my friend Dennis Fischman with How to Make Your Meetings Happy and Productive—3 Questions You Can Ask.
New from yours truly:  Should board members be required to give? | 100% board giving — here's how!