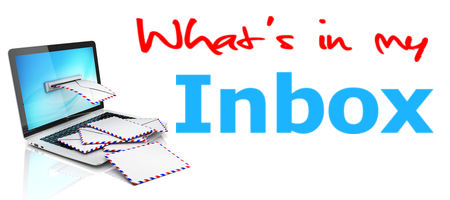 ---
You'll find me referring again and again to Mercy Corps email communications, and with good reason. So many lessons in this email reporting 30 days after the Nepal quake.
Donor love, check. ("thanks to dedicated supporters like you")
Beautiful photo, check.
Clear, clean and simple (What, Where, How). Check.
The email redirects to your 30-day Nepal impact report.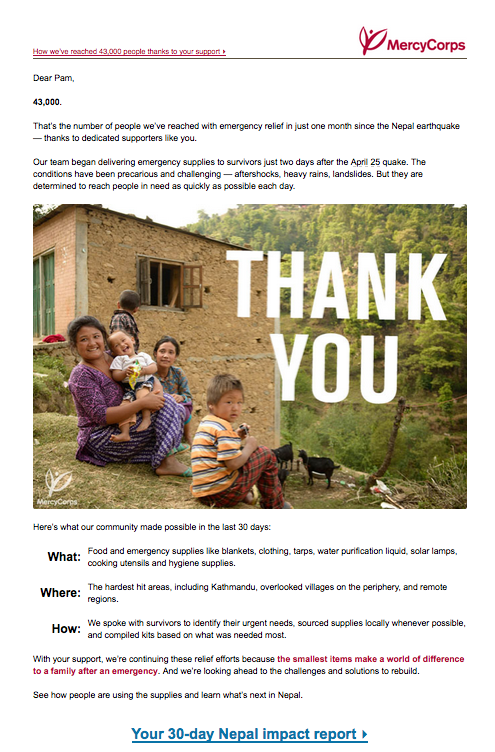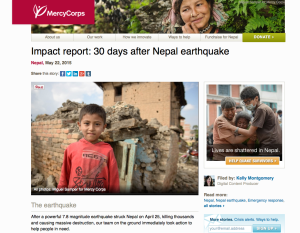 { 0 comments }