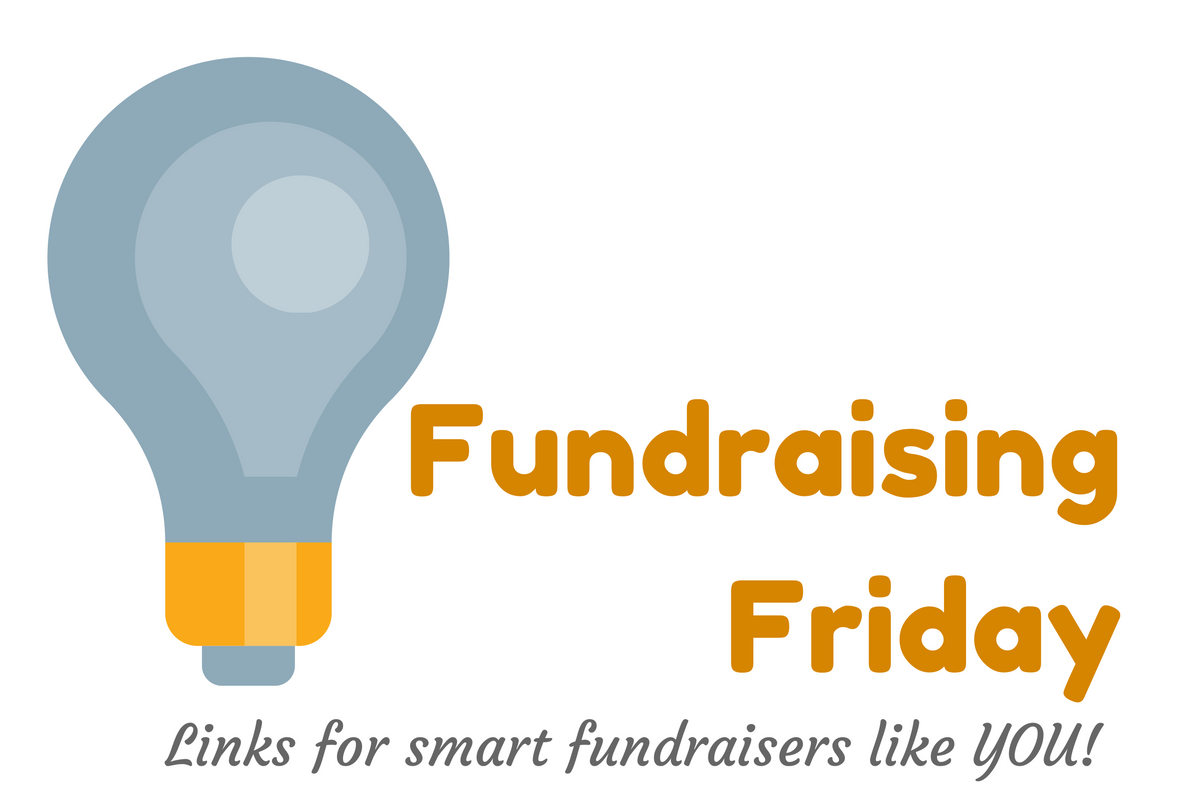 ---
Where do you start when it comes to creating your most essential communication pieces? It's easier and more basic than you might think. These seven communication pieces are critical to your nonprofit's growth.
Lately, I'm noticing a disconcerting trend on nonprofit donation pages. The ask string starts at a very high figure (I recently noted one that started at $10,000!!!), decreasing to $250 or thereabouts. Frankly, as a "just about to make my first gift" donor, this practice has turned me off from making a gift more than once. Is this yet another example of crap advice coming from a fundraising platform? I really want to know (so if you've received this advice, let me know where you heard it). What Ask String Works Best. From The Agitator.
How to Stop Offending Your Women Donors. You're probably doing this without realizing it. New from Michael Rosen.
Summertime is a great time to clean up your data. New from Dennis Fischman
Feeling worn down by the lack of civility in daily life? An Active Kindness. New from Helen Brown.
Thrilled to report that the SOFII must-reads are back! Check out the month of July.
"Brand is not about how a charity 'looks' it is about how people experience that charity." Amen! BRANDING: Help or Hindrance? New from The Agitator.
One of the drawbacks to monthly giving can be expired or hacked credit card payments. Why it Pays for Nonprofits to Encourage ACH/EFT Donations. New from Erica Waasdorp.
I worked in politics for ten years and can attest to the truth in this piece. "The average American politician would lose at checkers to a zoo gorilla. They're usually in office for one reason: someone with money sent them there…"
'You Can't Lift People Up by Putting Them Down': How to Talk About Tough Issues of Race, Poverty, and More. New from The Chronicle.
Archives
Are you spending too much time on digital fundraising — without a lot of results? Or maybe you've dipped a toe into online fundraising, but aren't sure if you should be doing more. Takeaways for the small nonprofit from M+R Benchmarks.
Learning Opportunities
Congratulations! You've been hired. How can you achieve results quickly, make an important difference, create change for the better, and instill other members of your organization with a sense of trust in you?
In our latest Basics & More class, Charting Your First 100 Days, you'll discover which metrics you need to focus on first. Plus, you'll be provided a weekly plan for quickly learning your organization's mission and history, understanding your donor base, educating and inspiring your ED and board members, and more. You're navigating some tricky waters, but this self-guided class will allow you to steer your organization's ship with confidence. Learn more and enroll.
And mark your calendars for next week's Motivate Monday, when our guest will be Jeremy Haselwood, author of How to Raise More Money Online for Your Nonprofit. Every Monday at 1 pm EST. Save your seat here. Sponsored by Bloomerang.