Just as it seems that every institution we've held dear over the years is crumbling, The Chronicle of Philanthropy recently reported that, according to a survey by the Better Business Bureau, "only 19 percent of people highly trust charities." Here's what you can do. Click To Tweet
Declining trust in the nonprofit sector has been a trend for a while.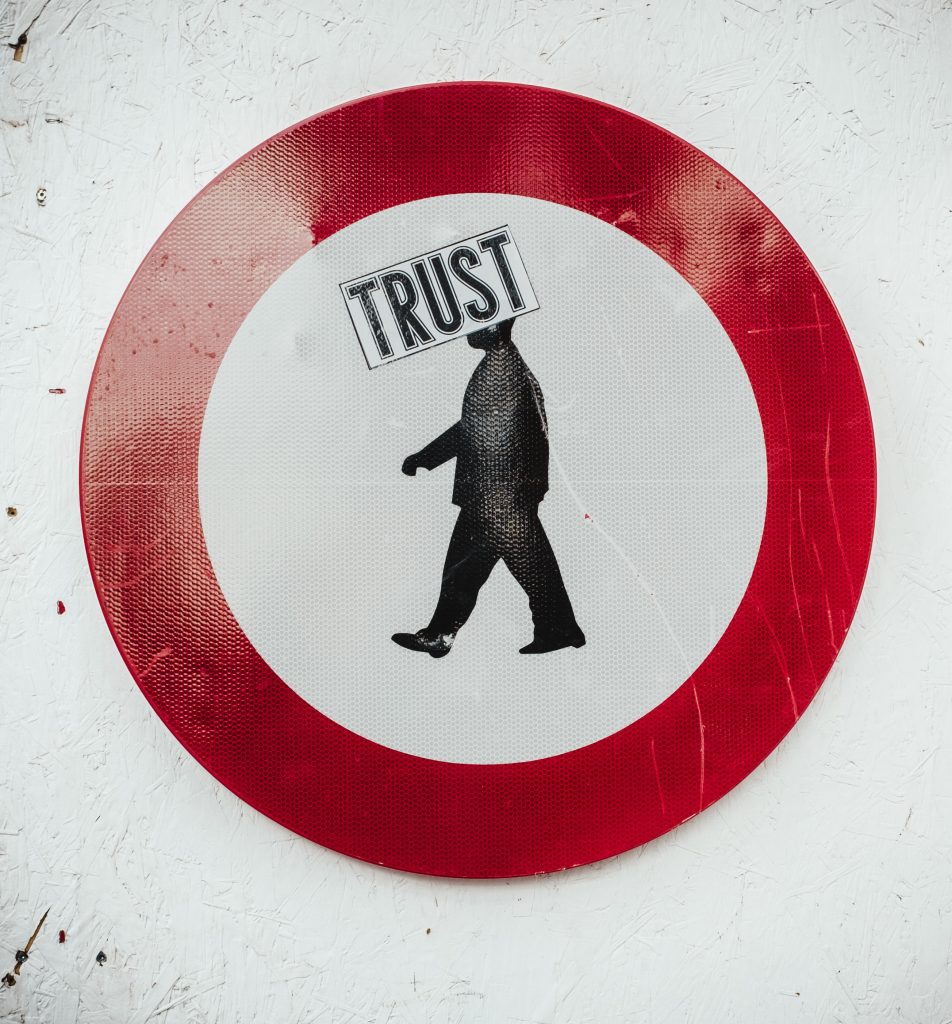 In a post from last year, The Agitator's Roger Craver noted that "The 2018 Edelman Trust Barometer reveals that trust in the U.S. has suffered the largest-ever-recorded drop in the survey's history among the general population.
Even more troubling, trust among the informed public (that would be our donors)  in the U.S. imploded, plunging 23 points to 45, making it now the lowest of the 28 countries surveyed— below Russia and South Africa."
And, while you might think that the answer is to collect as many "seals of approval" from the ridiculous self-appointed charity watchdogs and display them prominently on your website, there's a far simpler way.
I'd even call it a master key.
Truth: whenever I'm called in to do a fundraising audit of a struggling nonprofit, the first thing I evaluate is the donor communications schedule.
Or rather, lack thereof.
"Do you have a donor newsletter?"

"Oh, yes!" They'll respond.

"When did it last go out?"

"Well…We had to let our development person go last year and we didn't send one in 2019."

"What about fundraising appeals? How often do you do do an appeal?"

"We have an annual fund campaign that goes out every December."

"What about your thank you letter? Can I see the last one?"

"We quit sending thank you letters to save money. But donors do get a receipt via email!"
And yet your donor communications system can be the key to establishing trust.
Imagine I stumbled across your organization in February. Your mission really appealed to me, so I made a donation. I received a lackluster receipt via email. And then…
Crickets.
Now it's December. My mailbox is jam-packed and I sort my mail over the recycling bin. Guess what? That's exactly where your annual campaign ask lands. Because I don't even remember who you are.
And I have no idea whatsoever what my initial $50 gift accomplished.
That has been my experience, time and time again. It is the experience of many, if not most, donors.
When, in reality, the needs of your donor are few. They need to know quite simply that their gift was received and was put to good use. I've called this "money in action" in the past. Understandably, communicating what their money has accomplished builds trust.
Merriam Webster defines trust as:
1a: assured reliance on the character, ability, strength, or truth of someone or something
Your organization will never develop trust with scattershot communications. Your donors' needs can be accomplished through the basic Ask, Thank, Report, Repeat model found within the pages of Simple Development Systems: Successful Fundraising for the One-Person Shop.
"Thanks to you, our door was open."

"In 2018 your support provided chairs for 12,435 people for all services from ages 8-81 years old."

"[Name], thanks to your support, the hidden jewel that is Maria Stein Shrine of the Holy Relics will continue to shine."

"You will build a wheelchair-accessible and safe boardwalk at Petrel Point Nature Reserve."
And your secret sauce — the power behind your growth — lies in incorporating gratitude and listening through every step in this process.
In my work with thousands of small to mid-sized nonprofit organizations all over the world, I've learned that the quickest wins often come from simply asking more often. I've known organizations accustomed to sending one or two appeals a year transition to three, four, or even six appeals per year. And I saw organizations that had previously only published an email newsletter invest in a print donor newsletter mailed to their best donors (in fact, a well-done donor newsletter can raise as much — or more — than an appeal!).
The outcomes of those changes? Fundraising results doubled — or more! They might not have thought it was possible. And yet I've seen it happen time and time again.
An ideal mix for small to mid-sized organizations wanting to get off the events and grants treadmill is 4-6 fundraising multichannel appeals (direct mail and email), 4-6 print donor newsletters, and an email newsletter.
Implement this mix and implement it well and you'll be building trust — and raising revenue — throughout the year.
Treat your donors like the partners they are. Let them in. Tell them exactly what you're doing with their money so that they know and so that they can trust you. Integrate transparency and authenticity throughout your communications and make donor-centricity the hallmark of everything you do. If you go this route, you'll not only build trust, you'll give it the space to grow. And that's a special thing, especially here and now.