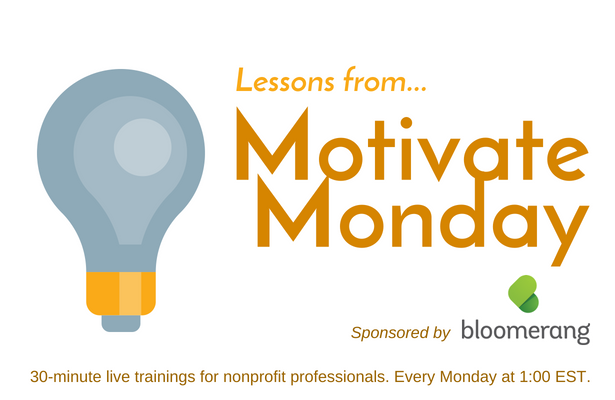 ---
How do donor-centered fundraising communications form the core of your fundraising program? And how do you do it all with a small team?
This past Monday, we were fortunate to have two members of the Center for Election Science team on board for a MotivateMonday power half hour. We were joined by Caitlyn Alley Peña, Director of Operations & Programs, and Kirsten Elliott, Director of Philanthropy, and they know a thing or two about developing a strong, empathetic voice.
Together, we took a good look at a few communication pieces from CES, products of both Caitlyn and Kirsten's dedicated work that truly resonated with CES' supporters.
Key points:
We discuss a Direct Mail Appeal, COVID email, solidarity statement email, and a digital campaign
You'll learn about a brilliant way to collect mailing addresses from supporters who've only provided emails
Great storytelling is always possible, even for a "nerdy" policy focused mission
There's an important ingredient that makes storytelling resonate…listen to find out what it is!
You'll gain insight on how to tailor communications in response to what's going on in the world
This MotivateMonday was a special one and is not to be missed. Caitlyn and Kirsten clearly have great admiration and respect for each other, the work they're doing is powerful, and it was a joy to have these two professionals on. You'll gain far more than the points described above, so do yourself a favor, carve out some time, and just listen.