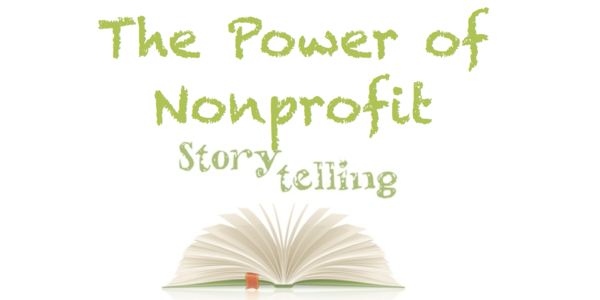 ---
Do you doubt the power of storytelling for your fundraising success? Introducing Stephanie!
You're probably already familiar with Humans of New York (HONY), the storytelling project by photographer Brandon Stanton. I've highlighted HONY in this space and they've made national headlines multiple times.
But you may not know about Stephanie, a 76-year-old New Yorker with a penchant for long fur coats and telling stories. Stephanie has become a good friend of Stanton's, and she doesn't just have one great story to share. She has a lifetime of them because she's lived a rich and storied life.
Check out some of the stories from HONY's Stephanie series below. Narratives that are vibrant and lively, just like the storyteller.
HONY has been telling their stories across multiple channels for a while now. They maintain an active presence on Facebook, Instagram, and Twitter, and they've got their own website, too. Now, HONY has begun a fundraiser on gofundme. It's called The Tanqueray Trust (after Stephanie's stage name from her burlesque days), and it's dedicated to helping Stephanie live out the rest of her life as comfortably as possible.
And what does that fundraiser include? Brandon Stanton's story about how Stephanie came into his life, why she means so much to him, and why she needs support right now. It's a fundraiser driven by a strong, emotional narrative. The fundraiser's initial goal was $300,000. Now it's $1 million. Three days after the fundraiser began, collected donations are at nearly $900,000. This is a strong reminder of what great storytelling does. The power it has to accomplish big things. To move mountains.
What are some of the lessons for fundraisers?
The power of every donor to make a difference. If you scroll through the donations to this campaign, you'll primarily see $10 gifts. Don't ever discount your small-dollar donors. A strong base of individual giving support will see your organization through any crisis.
The effectiveness of sharing your "most real, truest" stories. Note how the campaign organizer, Brandon, says very little. Instead, he leaves it to Stephanie to tell her story. Her language is raw and real and potent. Using your client's own words is one way to address challenges many fundraisers have with exploitation and the ethics of storytelling.
Specificity. Brandon is quite specific about what he's raising money for.
How are you using serialization in your organization's storytelling? This is a technique we've taught in our Nonprofit Storytelling class for years. I first came across it in a grant proposal in my days working for a family grantmaking foundation. That proposal was from a nonprofit organization we funded consecutively for several years. They knew the power of serialization and used it well. Thirty-two installments and readers are responding like this: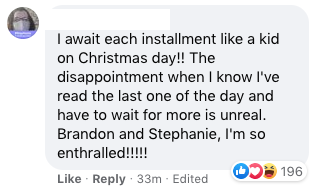 Check out Stephanie's story on the Humans of New York Facebook Page or Instagram.