There's no such thing as "generic' persuasion.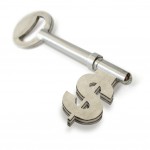 Truly understanding your organization's ideal donor is the most important element in your fundraising success.
Have you created your organization's "donor profile?"
What is her level of education?  Where does she shop?  What other organizations does she contribute to?  What is her income level?  Where does she live?  What does she do for fun?
You get the picture.
Most of the clients I come in contact cannot describe their "ideal donor" in detail.
The more you know about who is attracted to your organization the stronger your donor base.

---
Confused about fundraising?  What is "donor-centric" fundraising?  Learn why
Simple Development Systems
is your "
road map to success that can take the scary out and bring in a sense of comfort, self-confidence, and focus about what can and should be done."