Since this post was originally published, the Blackbaud report Growing Philanthropy in the United States was released.  Among other recommendations it suggested Promoting the development of shared back office facilities.  The study "recommended that groups of nonprofits in a given community get together and share fundraising expertise with the creation of one central back office facility."  I was reminded of this guest post from Heather Davis, who started a fundraising Mastermind Group in her community.  In our last #smNPchat, participants discussed working together to improve our collective results.
LOVE IT – so here's my proposition to you.  Comment on this blog post with ways that you've collaborated with other nonprofits on fundraising, or ideas you might have.  One commenter will be selected to win a copy of Joe Vitale's Meet & Grow Rich:  How to Easily Create and Operate Your Own "Mastermind" Group for Health, Wealth, and More.
---
Are you familiar with the concept of a Mastermind Group?
I first came across the term years ago when reading Napoleon Hill's The Law of Success.  Lesson One introduces the concept of The Master Mind, which Dr. Hill defines "as a mind that is developed through the harmonious cooperation of two or more people who ally themselves for the purpose of accomplishing any given task." Hill uses ideas from physics to illustrate the synergy that occurs between like-minded individuals. He also warns of the danger to the master mind group of any single member who thinks negatively. Another key insight from Hill is that knowledge is not power – it is only potential power. He defines power as "…organized knowledge, expressed through intelligent efforts." The master mind group makes this happen.*
There is real power in the Master Mind, in sharing best practices, in eliminating competitive or negative thinking.
That's why I'm so excited to share today's guest post from Heather Davis, Executive Director of The Telling Room in Maine.
---
I started learning about Development six years ago when I moved to Austin, Texas and banded together with a group of writers and educators to start a nonprofit youth center. I quickly learned about everything from the process of establishing a 501c3 and recruiting a board to writing grants and running fundraising events. I didn't start learning about Development because I was passionate about fundraising, but because I was passionate about providing arts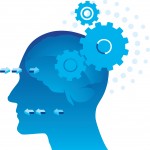 education opportunities for under-served youth, and after years of teaching everything from creative writing to giant puppetry at low-income schools and city-run rec centers, I felt I could make an even greater impact by gathering resources to help others do the same.
Without any formal schooling in nonprofit management or fundraising, I dove in, and before I knew it, the nonprofit writing center I had dreamed of was a reality and I was also working as a Senior Grant Writer at a theatre arts organization. As my career took shape, I leaned on resources like idealist.org, books from nolo.com, and many generous mentors who had walked the same road before me.
Then, after a move to the Northeast, I became a Development Director at another nonprofit youth writing center, and I felt my responsibilities quickly begin to outgrow my knowledge and experience. As I set bigger goals for myself, I realized I had figured out everything I could figure out on my own, and I needed someone with more experience to help me solve crucial problems. I signed up for the Grow Report, bought the Wild Woman's Guide to Fundraising, and took a few Development workshops at our local University, but there was still something missing. I needed highly-customized, face-to-face support on a regular basis. I searched in vain for a mentor by reaching out to my Executive Director and our local Philanthropy Center to ask if they knew of a more experienced Development Director who would be willing to have coffee with me occasionally so I could ask questions and learn more, but nothing materialized.
Finally, I decided to start my own informal group of Development professionals. I gathered the few emails I had from fundraising and Development colleagues I'd met around town and asked them if they'd like to meet for a drink after work. It turned out I wasn't the only one looking for this kind of support! My email list grew quickly to 25 people, and we now meet once a month to talk shop. This group, which includes people just starting out as well as seasoned professionals, has proved to be an invaluable source of support and resources. We meet at a different member's organization each month and bring our own lunch. We start with chatting and brief introductions, then we open up the discussion for questions which range from mundane (How can I get a nonprofit mailing rate from the post office?) to complex: How can I get my board to take more ownership over major fundraising events?
And, group members not only get the benefit of free, grassroots fundraising consultation each month, but they get to tour the city's best nonprofits, forge new collaborations as we learn about each other's work, and have access to each other between meetings when pressing questions arise. It's one meeting that I always look forward to, and I highly encourage other nonprofit Development professionals to give it a try!
Heather Davis is the Executive Director of The Telling Room, a nonprofit youth writing center in Portland, ME. Prior to joining the staff of The Telling Room, she lived in Austin, Texas, where she co-founded a youth writing center called Austin Bat Cave and served as the Senior Grant Writer for Theatre Action Project. Heather holds a BA from St. John's College (aka "The Great Books School"), and an MA from Goddard College, where she designed an individualized program that combined coursework on youth development, arts education, and creative writing with her experiences as a writing teacher at an afterschool arts education program within the Harlem Children's Zone.
*Wiki