What's your biggest grantwriting fear?
Awhile back I did a poll of my readers on the biggest fears grantwriters face in writing a grant proposal.
Not surprisingly approaching new foundations, fear of rejection and facing a blank page were near the top of the list.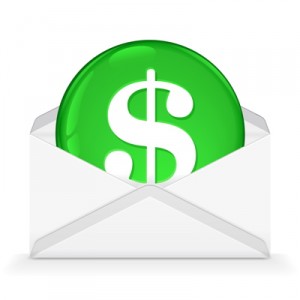 After all, who hasn't suffered writers' block at one time or another?
And, when you've got far too much on your plate, it's easy to fall back on the tried and true funders – those foundations with whom you've built up good relationships over the years – neglecting to keep up with new foundation prospect research.
I was surprised, however, to find that contacting the foundation was one of the top fears grantwriters faced.
But, hey, it makes sense. It's a little like cold calling in sales – something anyone who has ever been in sales generally acknowledges is not fun. It can be rather intimidating to place a call to foundation offices.
Yet, isn't it true that by doing that which you fear, on a regular basis, you produce the greatest outcome?
Several years ago I was just beginning my career in nonprofit marketing and development.   And I'd spent considerable time and effort researching a new foundation grantmaker, and that research had led me to believe that the goals and programming of our organization meshed perfectly with this particular grantmaker's funding priorities.
Bingo!
I went on to spend a good amount of time drafting the perfect proposal … the quintessential cover letter … pulling together statistics and stories … only to learn, just prior to sending the package out in the mail, that the organization had applied for funding to this particular foundation.
Indeed, they had applied three times – and been declined every time.
I was sorely tempted to throw my hard work in the trash.
Why was there no record in the database? Why hadn't the Executive Director known about the prior proposals? Why hadn't the funder funded us? How did the files disappear?
Good questions all.
But the high staff turnover prevalent in many nonprofit organizations is not what this article is about.
Fortunately I had spent seven years working in programming and communications for a large regional grantmaking foundation. And one thing that I had noticed throughout those years was how rare it was that a prospective grantee would follow up after a grant proposal declination.  So you had better believe that I promptly picked up the phone to place a call to the Foundation offices to learn what I could.
I pictured myself leaving a voicemail so you can imagine my surprise when the foundation's Executive Director, a man well known in Philadelphia philanthropic circles, answered the phone himself.  He was warm and genuine and I introduced myself, explained my role in this wonderful organization and then rather brazenly, asked him point blank why they had never funded us.
I still remember his response.
He laughed.
"Send in an LOI," he said, "we'll take another look."
I scrapped the proposal and drafted a two-page letter instead and off it went. Within two weeks the foundation called to schedule a site visit.
Fortunately the site visit was scheduled during a particularly busy time in the organization's programming.
The Executive Director arrived, spent an hour watching our marvelous little program in action and we were fully funded within a week.
Since then they have become good friends and regular funders and their grants have increased. Their participation has brought other funders on board as well.
The biggest mistake in grantseeking?  Failing to follow-through.  Persistence pays off!