Children's National Medical Center has developed a fun, donor-centric approach to engage potential new donors via their "Send Your Valentine to a Child in the Hospital" campaign.
With a few clicks, you can send a Valentine's card that will be printed out and given to a child in the hospital. Children's National Medical Center is "hoping to shower each of our patients with lots of valentines, so they know how much people like you care."
And they note that "You will receive occasional updates from Children's National, and can unsubscribe at any time."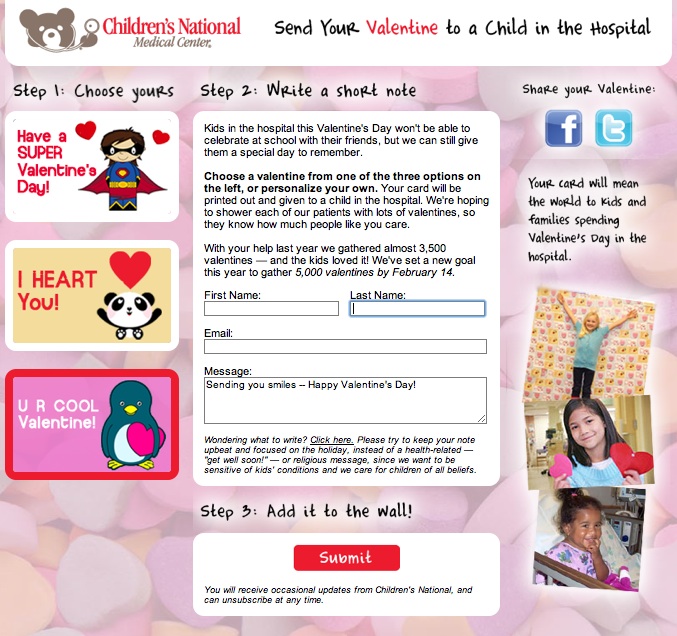 Be sure to check out their follow-up emails as well.
It's a clever, simple way to engage — and easy to emulate.