In the summer time when the weather is high
You can chase right up and touch the sky
When the weather's right You got women, you got women on your mind
Have a drink, have a drive
Go out and see what you can find
Sun, fun and vacations.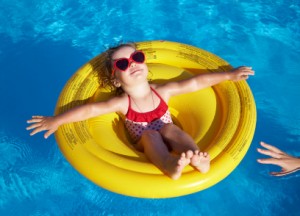 For those of us in in the nonprofit sector though, it's no time to slow down.  We've passed the midpoint of the year which means it's no time to be slacking off on your fundraising efforts.
Last week's #smNPchat on Twitter focused on what development staff will be doing over  the summer months to ensure that donations continue to stream in.  These savvy tweeps weighed in:
@NickSava: A1. Scouring donor/prospect list to ensure nobody has fallen thru cracks communication-wise so far this year. #smNPchat
@BTalisman: #smnpchat – Summer = data clean, collecting stories/video, annual rep/mtg prep, finish corporate partner pkg 2013 Thxing donors phone/person
@merritto: Implement SM strategy, hope to grow engagement with younger audience & spread the word abt what they're doing.
What are five things you should be doing this summer?
What will you be doing to ramp up your summer fundraising?