If you're regularly on Facebook, you've no doubt stumbled upon the photography of Brandon Stanton.  Better known as Humans of New York (HONY), Stanton daily shares photos and stories of the individuals and visitors who populate Manhattan.  HONY's exquisite photography catches the eye…and then the emotional stories behind the photographs draw the viewer in:
Some stories are short.
"What was the saddest moment of your life?"
"When my grandmother died."
"How were you most like her?"
"She had a love aura."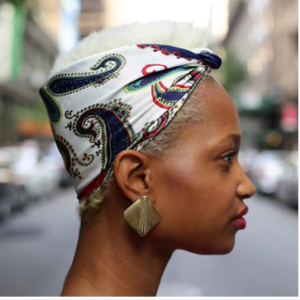 657 Facebook friends wanted a "love aura" too.
Some are longer:
"I was born in Egypt," he said.  "I worked on a farm until third grade with no education.  I came to the US for one year, started 4th grade, but was pulled out because my father couldn't find work and returned to Egypt for a year.  The first time I went to an actual school was middle school, but the whole school was in one classroom, and I was working as a delivery boy to help the family.  It was illegal for me to be working that young, but I did.  When I finally got into high school, my house burned down.  We moved into a Red Cross Shelter, and the only way we could live there is if we all worked as volunteers.  I got through high school by watching every single video on Khan Academy, and teaching myself everything that I had missed during the last nine years.  Eventually I got into Queens College.  I went there for two years and I just now transferred to Columbia on a scholarship provided by the New York Housing Association for people who live in the projects.  It's intimidating, because everyone else who goes to Columbia went to the best schools, and have had the best education their entire lives."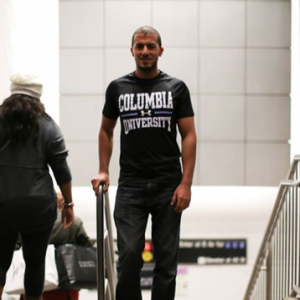 This student's story generated hundreds of comments like this:  "Those other cats at Columbia have nothing on him.  He is a fighter."
One of my favorite recurring features is Micro Fashion, where we meet a precocious tyke with a sense of style.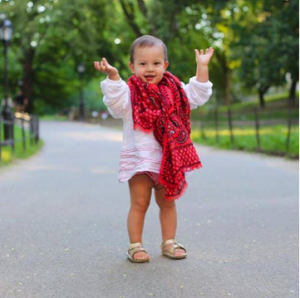 When Stanton began photographing New Yorkers in November of 2010, he didn't even know where his rent would come from.  After being laid off from his finance job, he made the decision to follow his passion: photography — and never looked back.  And now, with over 1.5 million Facebook fans and over 33,000 Twitter followers, Stanton has become a bestselling author with the publication of Humans of New York, already #1 on the amazon Arts and Photography bestseller list.  Within six months time, the HONY Facebook page raised nearly $500,000 for charity.  In fact, I became a monthly donor to a charity I'd never heard of after learning about it on HONY's page.
What can fundraisers take away from Stanton's success? 
The power of consistency.  Stanton never lets a day go by without sharing a photograph and story on Facebook.  If you've got a small staff (or you're it), find your best medium (direct mail, email, social media) — and stick to it, like glue.
The power of emotional storytelling.  Everyone loves an emotional story.  Everyone.  Where we often go wrong in nonprofit storytelling lies in our attempts to "polish it up."  Stanton lets his subjects tell their own stories in their own words, and typically he looks for tales with a "warm-hearted, celebratory tone."  Humanize your writing.
Content rules!  Are you still repeating the same tired story from 2007?  Story-gathering needs to be constant.  Storytelling is an art form, one that should be learned and shared regularly by your board members, your program staff, your volunteers.  Stanton says "As my content improved, my audience grew even faster."  Yours will too.
HONY also generates something so often lacking in today's social media:  empathy. The photographs and stories can sometimes be controversial, such as the shoe shot of a young man who expressed his thoughts following his girlfriend's abortion.  Yet the comments are invariably filled with understanding and compassion.
You can read more about Humans of New York (HONY) here, follow them on Facebook here, and find additional resources on developing your organization's best stories and content below.
Resources
Articles
The Power of Storytelling | Nonprofit newsletter brings in $2 million
Nonprofit storytelling and you | 8 tips
The real secret for fundraising success | It's all about your story 
Bacon & chocolate & nonprofit storytelling
Books & Courses
Content Marketing for Nonprofits:  A Communications Map for Engaging Your Community, Becoming a Favorite Cause, and Raising More Money.  Kivi Leroux Miller
Storytelling for Board Members:  Order one of these pocket-sized guides for every board member!
Or enroll: