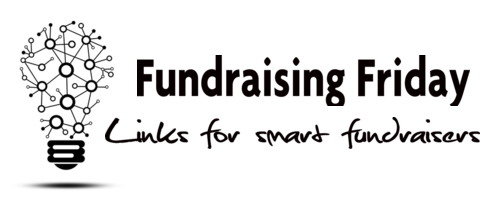 ---
You're a Grow Report reader.  You already know better. Fundraising Fables You Shouldn't Believe. 
Mary Cahalane asks Does a well-written appeal really matter? 
The Unsafety Net: How Social Media Turned Against Women.  Under the banner of free speech, companies like Facebook, Twitter, and YouTube have been host to rape videos and revenge porn—which makes female users feel anything but free.
Don't miss as Nonprofit with Balls weighs in with a hysterically funny  Scary Nonprofit Ghost Story.  
This is Thea. She is 12 years old, and will this week be married to Geir, who is 37. Plan International recently created this brilliant blog to draw awareness  to the fact that 39,000 children around the world are forced into marriage every day.
You're doing the work that really matters.  Why then does philanthropy only spend 1% investing in leaders?   
If you're looking to donate to an organization in honor of a loved one during breast cancer awareness month, check out the hashtag #ThinkBeforeYouPink on Twitter — and think local.  And don't miss Joe Waters latest post, 5 Reasons Pink Needs to Fade to Black.  
In this week's What's in my Mailbox, one of our Nonprofit Newsletters course participants comes in with a terrific print newsletter.  
Grow Report subscriber Ann Kensek got a shout-out from The Agitator in Size Doesn't Matter.  
When a donor makes an online gift, does the donor fall into a black hole?  Or do they receive the kind of email thank you that let's them know their gift matters?  This week's What's In My Inbox
From the Archives