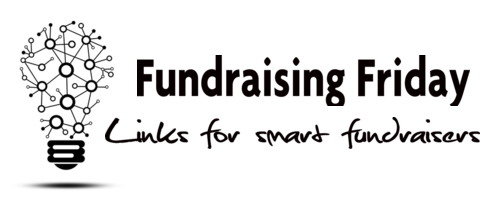 ---
Do you still think the economy's the reason why your donations are down? Think about an industry that has suffered hugely in the past decade…and how one artist is rising far above the pack in terms of sales. Yours truly with Why we love Taylor Swift (and why fundraisers should too)!
Who was featured in the recent Chronicle of Philanthropy as someone to follow, but our very own TheWhinyDonor. If you want to know what your donors are really saying, be sure to follow.
What do I often credit with my fundraising success? A prior background in sales and marketing. Kivi Leroux Miller lets loose with a grand rant in Marketing is Killing Fundraising. Seriously???
Struggling with your enews? I loved EarthJustice's 'e.Brief' newsletter, featured in this week's What's in my Inbox | Clean and simple enews.
"I like it!" Not necessarily what you want to hear from the president of your board or your CEO. Jeff Brooks explains why.
Are you committed to being donor-focused? It means so much more than incorporating your 'yous' in your communications, it means embracing great donor care. As Roger Craver notes "By ignoring or neglecting the human interaction that results from great customer or donor service, most organizations forfeit enormous sums of money and increased levels of donor commitment and loyalty." The Risk Not Taken.
Also from our friends at The Agitator: Acquisition Addiction. Pay particular attention to the comments, especially Lisa Sargent's. This is not either/or.
Want happier donors? Do one easy thing this week. From Mary Cahalane.
Valentine's Day is right around the corner! Download your free 2015 Donor Love Design Toolkit. You'll get files that you can customize to create an email card to use in Constant Contact, Mail Chimp or any email service provider, along with a Facebook cover image, and more.
From the Archives
This free thank you letter template has been downloaded by thousands of nonprofits around the world.