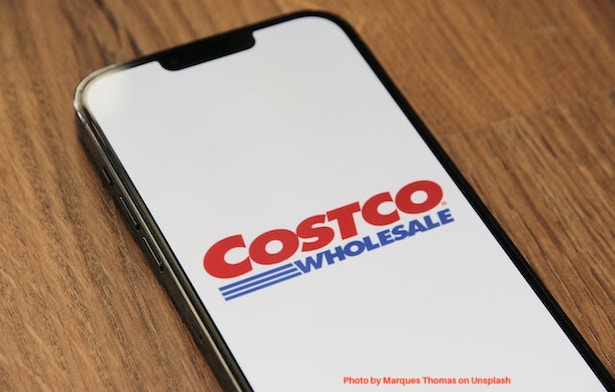 ---
I love Costco.
After all, what's not to love?
You've got the rotisserie chicken. Large and meaty. Seasoned to perfection and slow-cooked on rotating skewers.
For my small family of two, Costco's rotisserie chicken is a real value for the money. The birds are big and the meat is tender and moist. That means that just one of their chickens translates into three meals.
If you're a baker, Costco's got you covered. That's where I found a 10-pound bag of King Arthur for less than a 5-pound bag at the local supermarket.
The hot dog.🌭🌭🌭
Since my youngest daughter bought her first house in Philadelphia, Abbey says "Mom, I'm addicted to Costco."
She's not alone. None other than Barack Obama counts himself a huge fan. And Lana Del Ray calls Costco her "happy place."
Turns out there's a reason behind the joy of Costco that goes beyond that famous hot dog.
Because, if you're a Costco devotee too, you've probably noticed something else.
Their employees.
That's because stability and consistency in leadership at Costco rules. After almost 50 years of operation, the wholesaler announced their third CEO.
An insider, who started as a teenage forklift operator.
Employee retention is crucial for the long-term stability and success of any organization. Including your nonprofit. Costco is widely known in retailing for its better-than-decent pay and benefits.
Then you come to customer service.
Because Costco's customer service values are at the core of its success. It's how they define the shopping experience for millions of members worldwide.
They're renowned for their friendly, knowledgeable, and approachable staff. That commitment to the customer is mirrored in their customer service policies. You'll get hassle-free returns and exchanges on almost any product. Sweet.
And they listen to customer feedback, using it to improve their offerings and enhance the overall shopping experience.
Customer service is embedded in Costco's culture. It's their key to loyalty — and new customers.
We're always looking for that magic bullet in fundraising. One year it's Facebook. One year peer-to-peer is everything. The next it's digital fundraising.
And now AI will magically "transform" your fundraising.
While all of these tactics, resources, and media are useful, they're not replacements or substitutes for the basics. Those fundamental drivers behind your fundraising, like storytelling, a strong case for support, and donor communication. And the people behind your mission and your culture.
After all, the most fundamental element in your organization is your team. I'd argue if you're not treating your colleagues well, you're certainly not treating your donors well.
In over 20 years in the nonprofit sector, there's one thing I've learned. Culture can make or break you.
And a good culture is never by accident.
A great culture — one that honors your mission, your staff, and your donors — is wholly intentional.
If your nonprofit's culture could use some work, download 17 Ways to Lead, our free guide.
The busier you are, the more intentional you must be.
What kind of systems do you have in place for a great culture?