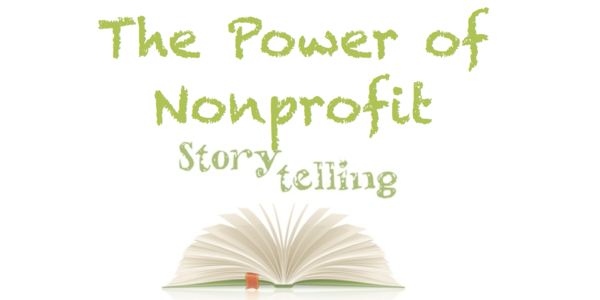 ---
This stunning email submitted by Mary Cahalane of Hands on Fundraising, puts a personal and devastating story to the statistics of trafficking. Mary says:
"I thought this was powerful for a few reasons: the short and strong subject line, the arresting image, the story and the simple call to action. This isn't a fundraising piece per se, because the action is about telling legislators. But they'll know who clicks and that signals interest in the cause. It's hard to look away from Bithi and her story – and how do you resist something as easy as clicking to tell your legislators!

Their form collects a lot of information. One thing I dislike is asking for my phone number. (Sorry, you're not getting it.) But the follow up thank you is fast and asks you to spread the word. Probably a very effective piece for them!"
Click images to read.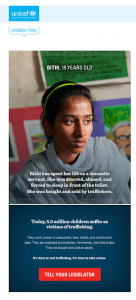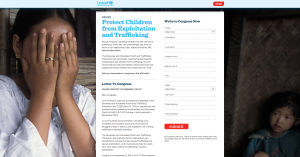 ---
In both Simple Development Systems: Successful Fundraising for the One-Person Shop, and my membership program, the focus is on creating a sustainable fundraising program by always keeping your donors front and center. We do it by sharing our stories – online, through email, and through direct mail – on a consistent basis. Join us every week for Power of Nonprofit Storytelling (Mondays), What's in my Inbox (Tuesdays), and What's in my Mailbox (Wednesdays).