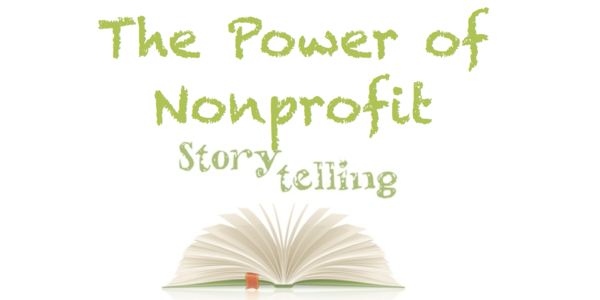 ---
Kathleen Kennedy of the Coalition for Sonoran Desert Protection submitted today's Power of Nonprofit Storytelling, an extraordinarily compelling video from the nonprofit organization Preemptive Love.
"I don't know if you are familiar with the non-profit Preemptive Love. They work internationally on a bunch of issues in Iraq. I became familiar with them through a blog I read and decided to make a donation a few months back. I was really impressed with what they are doing and I also received one of the most heartfelt thank-you phone calls within a couple days of my donation (and I only donated $25 so it impressed me even more).

I received the email below yesterday about a different campaign they are undertaking right now. Whoa, the video that showcases their campaign hit me right in the heart, especially as a mom of three boys who love to read. I thought you might like to see it as a great example of donor-centered and emotion-centered fundraising."
---
What the heck is What's in my Inbox, What's in my Mailbox, and the Power of Storytelling? Glad you asked. Simple Development Systems is a program for creating your sustainable fundraising by always keeping your donors front and center. It's a super simple simple rinse-and-repeat system of sharing your gratitude, and your stories – online and off – on a consistent basis. Join us every week for Power of Nonprofit Storytelling (Mondays), What's in my Inbox (Tuesdays), and What's in my Mailbox (Wednesdays).