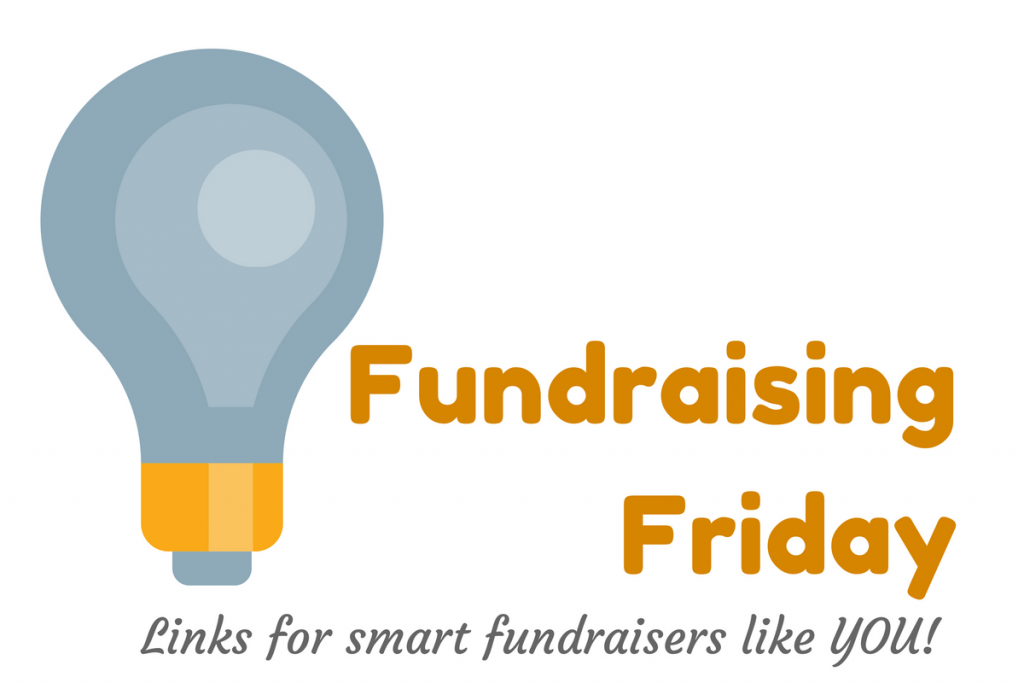 ---
If you've ever been hired to grow individual giving — and yet been admonished repeatedly by leadership to "weed out the database" to maintain it's *free* status of less than 500 records (I know. CRAZY, right?), you know that getting everyone on board is not easy. Does your fundraising culture SUCK? Help is on the way!
We recommend incorporating regular surveying into your donor communications plan. This week we feature a terrific digital example from OXFAM in What's In My Inbox.
How did one Basics & More student write a lapsed donor appeal that ended up with someone funding the entire ask of the letter? What's in my Mailbox | A lapsed donor mailing with big results!
Working on your year-end appeal? Don't forget who you're writing TO…. How Writing for One Can Invigorate Your Nonprofit Marketing (free download)
Donors for Life: A practitioner's guide to relationship fundraising. A review.
I'm always more than a little gobsmacked at how nonprofits attempt to get everything for free. That's why I really appreciated this timely article. When it comes to tech, which tools should you BUY – and which ones can you get away with using the free version? Must read guest post over on Mary Cahalane's blog. 3 Tech Tools Nonprofit Leaders Should Buy (and 3 To Stick to the Free Version).
When I interviewed mail houses for my first really big direct mail campaign, I learned that all post offices are not created equal (ONE routinely held onto bulk mail for WEEKS). What questions do you have about USPS postage and mailing? Join us next Monday at 1 pm EST for Motivate Monday when The Direct Mail Man (AKA Blasé Ciabaton) will answer your burning questions. Bring your questions and save your seat here.
How much is your time REALLY worth? "Steve Jobs described innovation as 'Saying no to 1000 ideas,' or in other words, 'Just get rid of the crappy stuff and focus on the good stuff.'" Are you using the "Casement Quotient" to say no to all the bull&*% ideas your ED and board members bring your way?
From the Archives
Should you stay…or should you leave? I get this question often and it's a tough one. Here's one reader's experience…and what happened after.