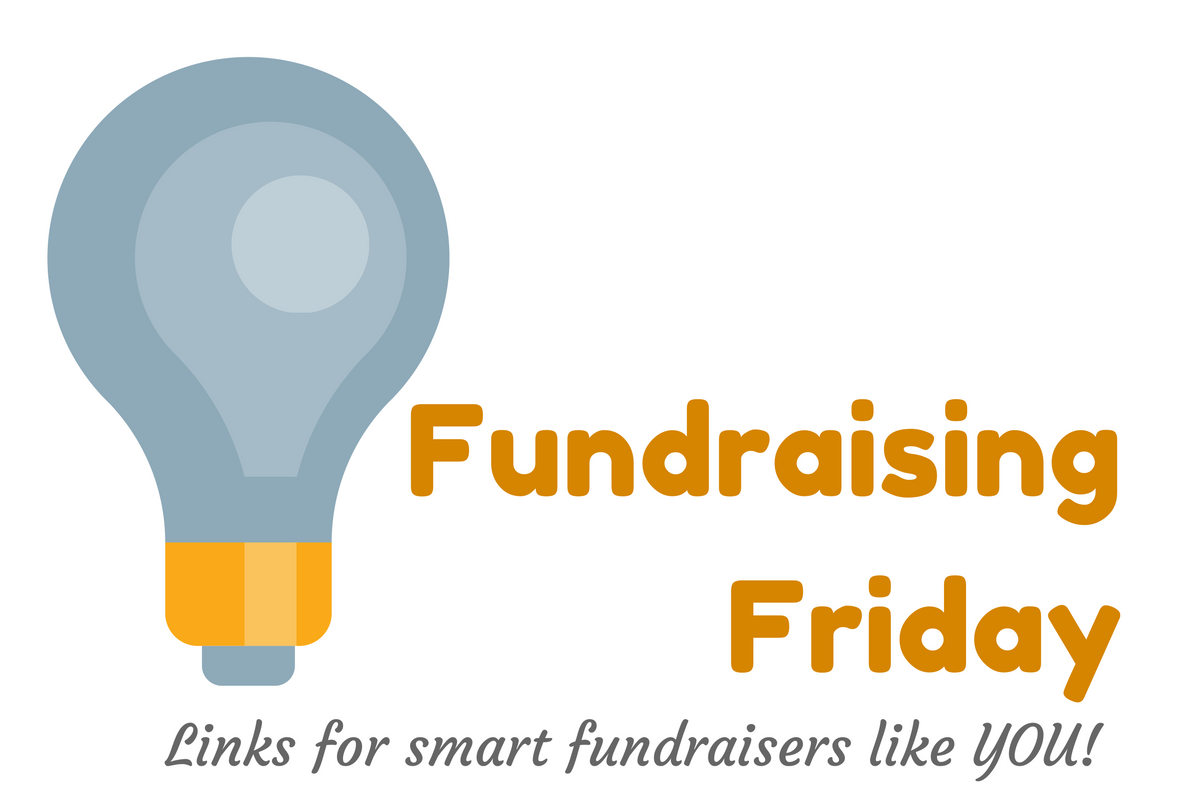 ---
Storytelling
Taking a walk in your clients' shoes can be an extremely powerful method of helping your supporters understand your work and its impact. Here's what a powerful interactive storytelling experience can look like.
Donor Communications
Stuck writing your fundraising appeal letter? Here are 13 Ways to Write Better Fundraising Asks.
You keep hearing about creating your organization's *Ask/Thank/Report* systems for what seems like forever. But what does that look like? This 12-Touch Portfolio shows that with a little creativity, it's not impossible!
When you're using your data effectively, there's no limit to where you can go with your donor communications. What's in my Mailbox | Show Me That You Know Me.
Fundraising
Why are your fundraising systems important? A lesson from Amazon.
If the social media treadmill has got you feeling overwhelmed, you might consider "letting it go." Discover how to empower your supporters to fundraise.
Wondered how text messaging factors into your fundraising plan? A free *flash* training on the basics of text messaging with Qgiv.
Mary Cahalane with a thoughtful review of our June book drawing, Hooked on a Feeling by Franki Ambrogetti.
Every nonprofit needs to have systems in place to attract new donors. Ten Ways to Find New Donors.
What role does your board play in fundraising? Carve out 30 minutes for this *flash* MotivateMonday training from the delightful Sabrina Walker Hernandez.
How are you optimizing your organization's website for engaging donors? Digital Marketing: 4 Tips for Engaging Donors Online
What you don't know about outsourcing could save your nonprofit.
Is donor fatigue real? The Corvallis Effect and Donor Fatigue. New from The Agitator.
How are you speaking to how your donors see themselves? Donor identity: you should care about how donors see themselves from Mary Cahalane.
How to respond kindly to in-kind donors. New from Claire Axelrad.
Productivity and Mindset
How does fundraising information overload prevent you from your best fundraising? The Problem With Fundraising Information Overload.
Your organization's culture won't get better by osmosis. It's up to you to make it happen. Sixteen ways to lead your nonprofit's culture shift.
Our scarcity mindset is killing us. In this 30-minute MotivateMonday session with Hildy Gottlieb, you'll discover how to ask better questions and reframe the conversation.
We've all encountered them: the bully in the workforce. Here's Mary Cahalane with help.
Learning Opportunities
You've included a diversity and inclusion statement on your website, but how are you doing the work? A free training from Whiteness at Work.
When you take the time to listen, your donors are your best teachers. Donor surveying will help you uncover your best planned, major, and monthly giving prospects. And if you're planning a capital campaign any time soon, you would be wise to start with a donor survey.
How are you regularly surveying your donors? Join us for the latest course in our roster, Raise More Money With Donor Surveys | Basics & More™. You'll discover how to execute a survey that raises money. Now and long-term.
Mimosa Kabir, Sarah Willey, and Lisa Chmiola lead a stellar webinar for Bloomerang, "You've Been Let Go From Your Nonprofit Job. Now What?"