I remember my first direct mail appeal like it was yesterday.  I was a mere two weeks into my first fundraising job when, during the course of an interview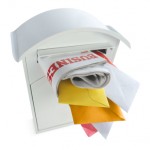 with our best volunteer, Patrick, I learned that the organization's annual appeal was only weeks away.
"If you can get this annual campaign back on the right track, you'll be our savior," Patrick said.
No wonder.
The organization's annual membership campaign had been outsourced to a succession of different mail-houses.  The resulting product was one hot mess.  Members of the community were angry and the campaign  had steadily lost donors and dollars for the past five years.
And I had six weeks to create a turnaround.  I scrapped the slickly produced circular (who reads those things?), and developed a simple direct mail package based on sound marketing concepts.
So what happened?
That appeal, my first ever, increased individual giving by a full 25%, while reducing costs by 31%.  What's more we brought in over 100 new donors without renting a list.
You can have a successful direct mail appeal too – if you know the secrets and you plan ahead.  
Just in time for year-end giving comes Direct Mail Fundraising | The Basics and More! a six-week email course guiding you step-by-step through the process of taking your organization's direct mail appeal from flat to fabulous.
You'll learn:
how to find your organization's most compelling stories
how to bring your donor into the picture
how to design a complete direct mail package on a shoe-string budget (and why it matters)
how to segment your database for maximum results
how to get your website ready
how to follow up
and more
All in this easy to follow course.  It's loaded with bonuses, including a recorded call with Mal Warwick and a private Facebook page where you'll get tipsand feedback.  Check out Direct Mail Fundraising | The Basics and More! and see if it's right for your organization.