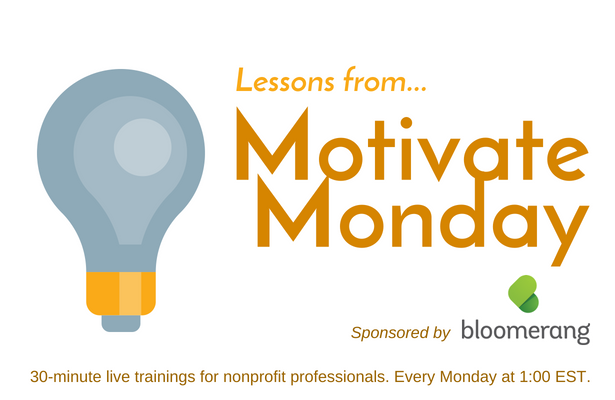 ---
GDPR (General Data Protection Regulation) is a new and complicated development. It's a European Union regulation, and yet it affects American businesses. I touched on it a few weeks ago in an Inbox installment  and was grateful to Global Giving, an interwebs-based nonprofit donation platform, for improving my understanding of it.
But I've heard from some nonprofits out there who haven't yet fully grasped GDPR, and that's okay. I'm still unpacking what it is and what it means for nonprofits who've got an internet presence. First off, let me say if you are a nonprofit in 2018, it's not that you should have an internet presence — it's that you *need* one. So with that in mind, every nonprofit should have a solid understanding of what GDPR is and how they can take proper measures to ensure that they are GDPR-compliant.
Because GDPR is complex and I was still in the process of getting it, I called upon a magic Superwoman named Genavieve "Gena" Shingle Jaffe to give us the lowdown. Gena is a "Sparkly Lawyer Extraordinaire" who parlayed her legal superpowers into developing her own business, where she provides female entrepreneurs with protective legal contracts, empowering her clients with security and confidence. She arrived on the weekly Motivate Monday scene in a cloud of fairy dust and glitter, and proceeded to deliver an engaging half hour. Yes, GDPR is dry stuff, but Gena made GDPR understandable and accessible, and she did it with incomparable pizzazz. You need to not only educate yourself by watching it, but pass it on. So here you go.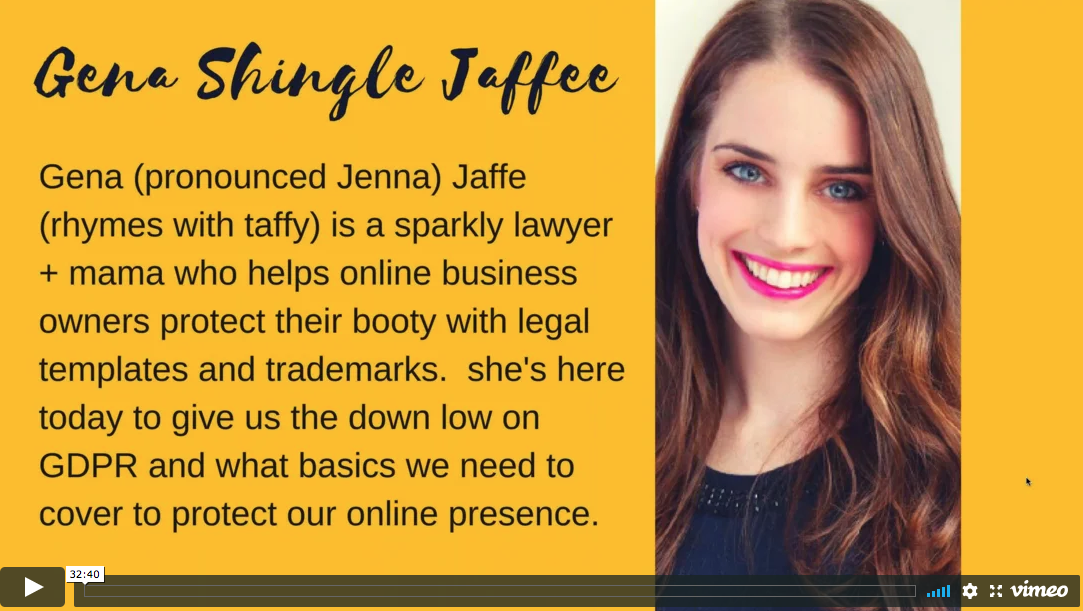 Have questions? You can directly reach out to Gena for additional insight. She's also offering up some stellar GDPR templates that you can tailor and use for your GDPR compliance.
Links mentioned in this post