How Understanding and Leveraging Response Data Can Give Your Nonprofit a Strategic Advantage
According to Target Analytics' Q4 2017 donorCentricsTM Index of Direct Marketing Fundraising report, both the number of donors and new donors increased for the first time since 2005. There was also growth in donor retention. Though modest, a 1 percent median increase from the previous year is notable considering the industry's long-term struggles with attrition.
Despite these increases in key performance metrics, improving donor retention and value should continue to be a priority for nonprofits as growth over the past year can likely be attributed to politics and natural disasters like Hurricanes Harvey, Irma, and Maria. Finding, retaining and increasing the value of donors will likely remain challenging to fundraisers for the foreseeable future.
Over the past few years, nonprofits have shifted their strategic priorities as donor expectations continue to rise and communication channels expand. For many nonprofits, fully investing in these ever-changing and evolving areas is difficult due to limited human and financial resources. However, there is an area that is not fully tapped that can help in this effort—donor response data.
Beyond basic donor identity, source code and monetary information, there is a wealth of data that can be collected at the point of donation processing. These data sets are unique, and while organizations already have access to this donor information, they can act on it by recognizing and capturing discreet interactions with the organization. It is through these seemingly unimportant interactions that donors are communicating with the organization and a conversation is happening.
These conversations can be leveraged to deepen donor connections, and improve year-over-year retention and overall lifetime value throughout the entire giving cycle. While there is so much to be gleaned from donor response behaviors, here are just a few post-donation strategies to turn donor response insights into actionable strategies to help nonprofits build donor loyalty and value.
There is Value to Judging What's on the Outside
Donors share a lot of information when they respond to an appeal. The envelope doesn't even need to be opened to begin collecting important insights into a donor's behavior. What is on the outside of the envelope can be just as valuable as what awaits inside.
Innocuous details, such as adding a stamp to a business reply envelope or checking the boxes confirming all donation steps have been taken, can signal a higher commitment compared to those donors who do not take the time to take these actions.
For example, donors who add a stamp to a business reply envelope are deliberately taking an action to help a nonprofit reduce its postage expenses. These donors who go through the process of checking the boxes to confirm their reply and to enclose an accurate form of payment suggest a deeper connection to the organization and show a level of care that not all donors take.
Discreet and often unnoticed, actions like these are important signals to understand and investigate. These individuals have self-identified as committed donors and additional resources should be allocated to interact with them in a strategic way. While basic and simple actions tend to be overlooked, consider the doors that may open after some preliminary research and testing. Outstanding donors may be solid sustainer invitees, mid-level giving program leads, or even good planned giving prospects. Compare these self-identified individuals against the rest of your donor file – what does their retention rate look like? What about lifetime value?
Capturing these donor actions is just the first step to understanding your donors' behaviors and expectations. The next step is turning these insights into opportunities, and this is just the prologue to the conversation.
The Substance is on the Inside
Now that the returned mail piece has been opened, the real conversation begins.
Donor comments and requests, returned surveys, completed bounce back cards (or other engagement devices), added or updated contact information, donations – these are just a handful of clues donors can leave in their fundraising appeal response. Yes, these are all fairly innocuous details, but offer so much value in taking the time to listen and understand the donor to determine how best to continue the conversation.
An example of this is when a donor fills in the "other" donation option. Whether the amount is less or more than normal, something has changed to cause this donor to give an abnormal amount, and this should raise a flag for further inquiry and potential outreach. Depending on the situation a follow-up call may be appropriate – first to thank, and then to gently probe to try to understand why there was such a dramatic change. This action shows the donor you appreciate their support and are taking notice of a change in behavior, which demonstrates stewardship and can ultimately lead to upgrade opportunities.
Another instance where organizations should acknowledge the sharing of personal information is when donors take the time to provide or correct contact information. Many people today are reluctant to share contact information, so when a donor does, it suggests they feel a connection to an organization and want to continue communications. Aside from updating this information, confirmation of a change should be sent to the donor. If the donor updated and provided an email address, an email should be sent acknowledging this change. If a phone number was added, a call should be made to thank the donor for the updated information and for a gift, assuming there was one.
One of the most overlooked sources of donor feedback is comment mail. There are some real gems in this pile of mail. Many organizations have developed business rules to process various donor inquires for information and fulfill donor requests, as a simple follow-up with donors goes a long way. But beyond the established rules behind each type of comment, there are some mail pieces that have opportunity written all over them, such as those where an elderly person has written they no longer can afford to donate. It is pieces of mail like this that upon closer inspection of the details, there is an unforeseen opportunity like a bequest.
Just as important as the interactions above, donors who take the time to complete an engagement device, like a survey or a bounce back card, should be recognized. Similar to points above, taking this extra step signals that a donor has a commitment to an organization, so acknowledging their actions and appreciating their support is paramount. These actions should be acknowledged through a follow-up email, a thank-you call or whatever channel is preferred by the donor, to show your organization is paying attention.
Tools are available to leverage the data at our fingertips. Now, time needs to be taken to interpret the data and develop the appropriate action to strengthen each donor relationship. Donor response data should lay the foundation for a unique, relevant donor journey for each of your supporters. It is through understanding the donor conversation that organizations can affect positive and sustainable change in their fundraising programs.
---
Today's guest post was written by Amy Bobrick, Vice President of Strategy, Merkle RMG. As Vice President of Strategy, Amy brings her extensive background in nonprofit and political fundraising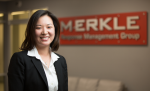 to response management. A staunch believer that the same amount of effort to get the mail out the door should be carried through to the processing of the donation and subsequent donor experience, Amy leads the development of back-end solutions at Merkle RMG to continue donor conversations, facilitate the ultimate donor experience and tackle industry challenges. With her knowledge-base deeply rooted in the implementation and execution — and the strategy and analytics — of fundraising, she brings a unique perspective to the team that enables Merkle RMG to deliver strategic solutions that complement clients' fundraising efforts. For over a decade, Amy has worked with nonprofits, presidential campaigns and political organizations to develop integrated multi-channel fundraising strategies. She is a graduate of Providence College with a B.A. in Political Science and Economics.