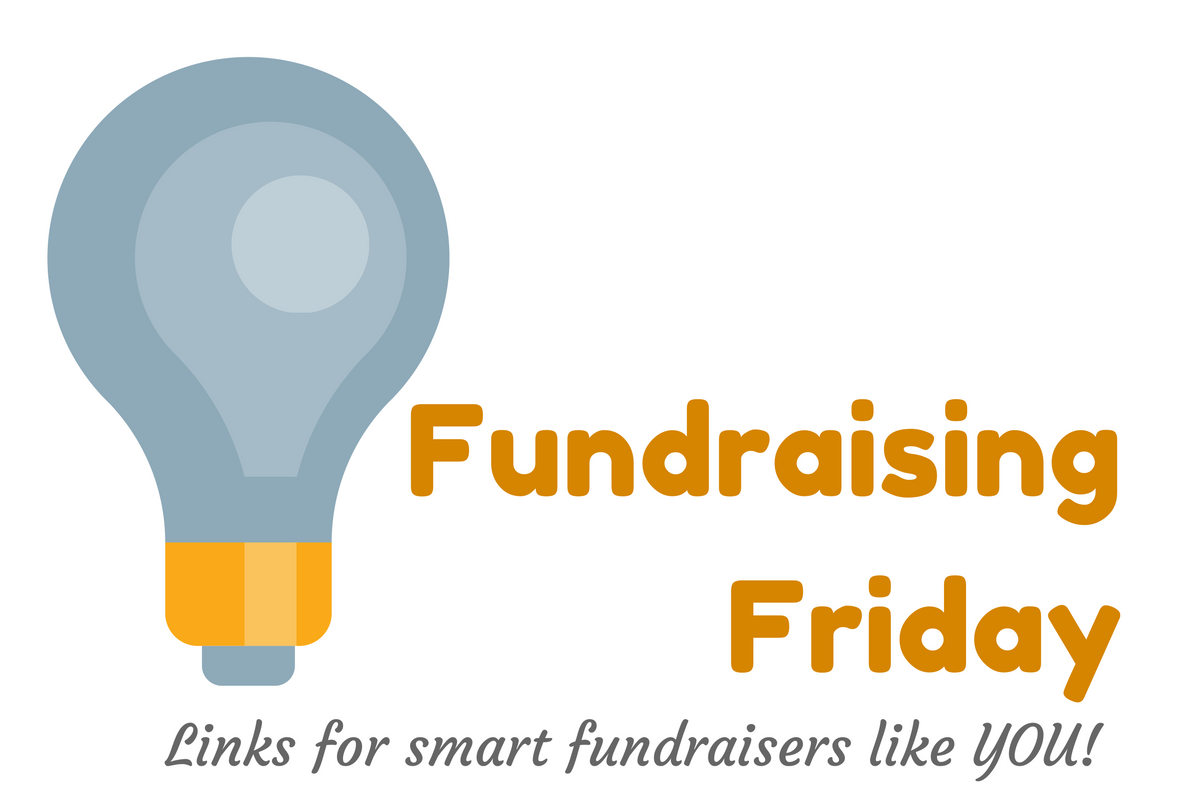 ---
Looking for an example of a great enews? Look no further than this one, from Human Rights Watch. This week's What's in my Inbox.
How did an already good thank you letter get transformed into a device of gratitude, beauty and joy? Check out this week's What's in My Mailbox for a thank you letter makeover from none other than Lisa Sargent, founder of the SOFII Thank You Letter clinic.
Is Giving Tuesday right for your nonprofit? While we are a fan of the gratitude approach to this manufactured holiday, if your organization IS participating, KISS. Great advice from John Haydon.
5 Ways to Enhance a Donor's Personal Journey with Video. A terrific guest post from our friends at NEON.
Nancy Schwartz is back and better than ever! Share G.R.E.A.T. Stories to Advance Your Goals 
Is there a tool out there for making quick and easy video? Sort of a Canva for video? Kivi Leroux Miller found out.
Political fundraising is usually SO bad, right? But here's a tactic you could use. New from The Agitator. http://agitator.thedonorvoice.com/learning-from-politics-chip-in-change-for-change/
Words of Wisdom
An investment manager friend of mine noted that "there are investment managers out there that only invest in companies with a certain number of female executives purely because of the data that shows they outperform over time. And they do so in a responsible way. She also noted "there's a reason why the army charges women with reconstruction efforts after fighting is finished. They do better things with the money." I feel the same way about fundraising professionals.
T. Clay Buck, CFRE said: "Got advice today. SO good. "Who's your organization historian? Emeritus board member? Schedule regular meetings with them to review lapsed major donor lists. They'll know & have great stories & be thrilled to be included/asked for advice." SUCH a good idea."