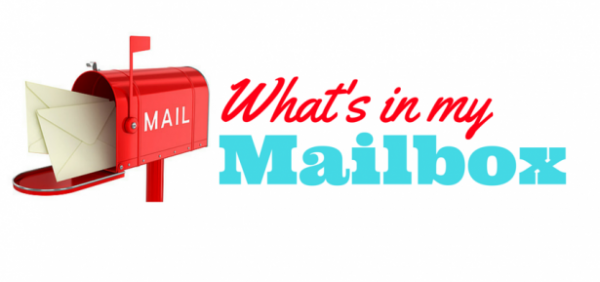 ---
Have you ever, despite your best efforts, produced a fundraising appeal letter that made you cringe in embarrassment? The kind of writing that, let's face it, tends to be typical of many nonprofit organizations.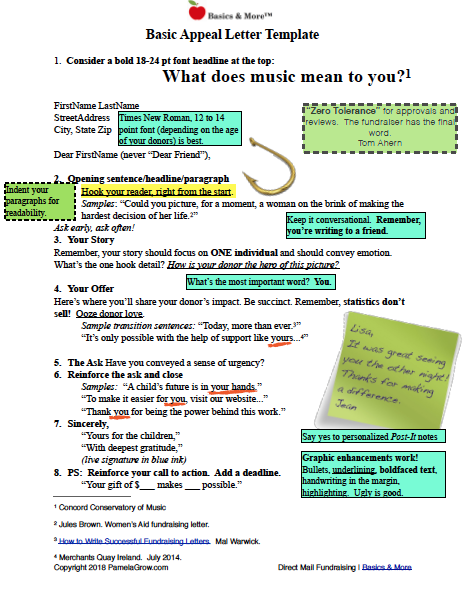 Yes, the fundraising appeal letters featured on SOFII and in some of our best examples were crafted by copywriters with years of experience under their belts. And writing is only one of the responsibilities on your plate.
Don't you wish that you had a step-by-step template to guide you?
Unfortunately, a Google search is likely to bring up something like this…
Dear Fill in Name,

Now in existence for over insert number of years, fill in name of organization continues to strive to expand its programs and offerings to the community. We hope that you will be able to take part in one or more of the many exciting events that we are offering this year and experience firsthand the pride we take in supporting our cause.

It is our mission to Insert Mission Statement. In order to meet our mission and provide services in our community, we rely on the generosity of individuals and businesses for support. Without the assistance of community-minded individuals just like you, we wouldn't be able to serve those in our community each year.

We ask that you make a commitment to support our annual appeal by making a cash donation. This year our goal is $ enter amount here, and we hope that you will be able to make a contribution. Your generosity will make a difference in our community by allowing us to continue in our work.

We have enclosed a donor envelope for your convenience. Remember that every donation makes a difference, regardless of size.

Thank you in advance for your support!

Sincerely,
Argh! In other words, all about how great your organization is — and nothing about what your supporter's gift makes possible.
Don't you wish you had a donor-centered appeal letter template? An outline and a reminder of what you need to include in your letter to get real results?
If this sounds good, your wish is my command. Follow the guide below, and then check out the linked resources.
Create a strong opening
Hook your reader, right from the start. One of my favorite examples is from copywriter Jules Brown, writing for Women's Aid:  "Could you picture, for a moment, a woman on the brink of making the hardest decision of her life." Find your own drama and excitement.
Your Story
In his book, The Fundraiser's Guide to Irresistible Communications, Jeff Brooks writes:
"You've heard that 22,000 children die from hunger-related causes every day. That's mind-boggling. Heartbreaking.
I spent years looking for ways to make that fact vivid. I talked about how many children die in an hour (917) or a minute (15; that's one every four seconds). I painted visions of emptied0out American towns with populations of around 22,000.
It never worked.

The fundraising that works is always about a sick baby. Or a father who couldn't grow enough food for his family. Stories."
Remember, your story should focus on one individual and should convey emotion.
Where is your donor in this picture? What is your donor accomplishing through you?
Your donor is the hero.
Impact
How are you sharing impact? Here's where you'll share your organization (and your donor's) impact. Be succinct. Remember, statistics don't sell! Ooze donor love.
Reinforce the ask and close
I've read far too many fundraising appeal letters that avoid making an ask altogether. They hint.  They make their ask general and non-specific.  Your ask needs to be strong, sure, specific."Pamela, your gift of $20 will multiply more than 6 times to save starving children." (Food for the Poor, Inc.)
Don't forget your PS
"Over 90 percent of readers read the PS before the letter. It is the first paragraph, not the last."
Professor Siegfried Vogele
Downloads
Click Here to download the Basic Appeal Template that helped one subscriber raise over $4,000 from a tiny house-file of long-lapsed donors.
Stuck for a phrase? Click Here to download 20 Ways to Make Your Donor the Hero.
Need ways to thank your donor, or infuse your close with donor love? Click Here to download Lisa Sargent's 1-Sheet Swipables: A Copywriter's Gratitude Grab Bag for You to Steal With Abandon.
---
Now just in time to help you create your spring direct mail fundraising package comes Your Spring Campaign, from the acclaimed Basics & More™ fundraising series. In this four-week intensive online class, you'll discover the secrets to creating your organization's most successful spring fundraising campaign.
In Your Spring Campaign, you'll discover:
Why understanding who you're writing to is critical
How to find the best story for your Spring fundraising appeal
How to write an effective letter and make the ask
How to incorporate the language of donor love
How to segment your donor database and which donors to target for upgrades
How to create a direct mail package, even on the smallest budget
How to easily create a multichannel campaign, including follow-up
The course runs from Monday, March 11 through April 20. Your Spring Campaign | Basics & More™ is an online class, delivered via email and a password-protected page.  In addition to the course materials and special bonuses, you'll also gain access to our Private Facebook Group where you can ask questions, share your own examples, and get feedback.
Unlike traditional direct mail classes, we dive deep into the actual production of your campaign, even (especially) if you're on the tightest budget. And, because direct mail works best when it's integrated with digital channels, we'll close with strategies for bringing your direct mail donors online. Click here to learn more and enroll.