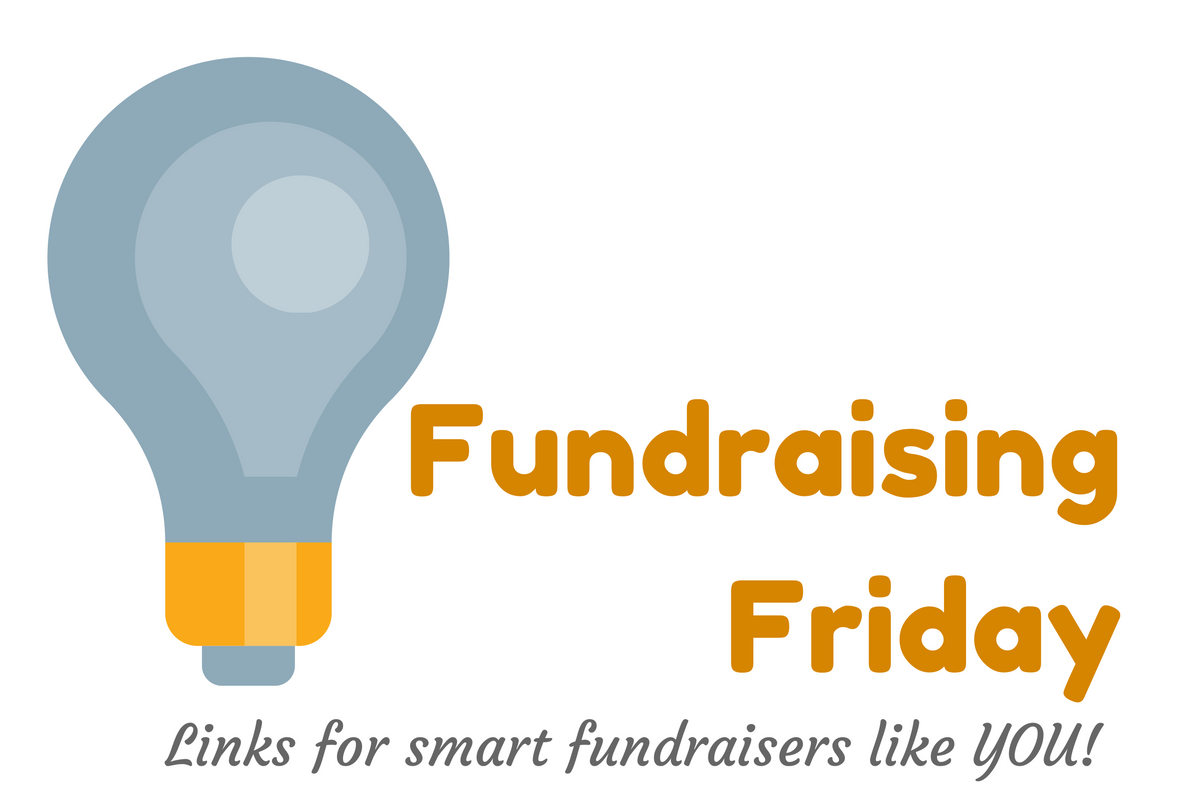 ---
Has this ever happened to you? You've landed in the *perfect* fundraising job, only to learn within the first few weeks…
you're the fifth development director in three years
the organization you're working for is running nine events a year with no end in sight
your organization has let their database contract lapse and is keeping donor data in an excel spreadsheet
when your organization's charismatic ED left a year ago, he took all the major donors with them
the last issue of your *quarterly* donor newsletter went out in 2016
you have no budget for fundraising
Are there questions you should be asking during the interview process to gauge whether the nonprofit you might be working with is actually committed to fundraising – or merely looking to dump the *dirty* business of fundraising on your shoulders? Download the questions.
I'm a Philadelphia transplant (raised in California and the midwest) and this week's Power of Storytelling post highlights why I've come to adore the city of brotherly love. And it was written by guest blogger Samantha Lynn (whom many of you as our customer service maven).
In Takeaways From the 2019 M+R Benchmarks Study, the Agitator/Donor Voice folks reveal that online giving was close to flat, only up 1%. But, as Denisa Casement asks, "How do you analyze online giving without multichannel data?"
"One of my first questions for any new nonprofit client is: How good is your data?" Indeed. The very smart Rachel Clemens with How to Collect Donor Data Without Being Annoying.
Bizsplaining, similar to mansplaining, is when someone from the "business" world talks to a nonprofit employee about their work in a condescending manner. From Allison Carney.
This week's must-read, from the wise and wonderful Erica Waasdorp. How Small Recurring Gifts Lead to the Ultimate Gift.
"Why is it we look for the shiny object, the new, the magical, the innovative, the never-before-tried – why do we look for solutions in these places when the solution is right in front of us?" The Veritus Group with It's Too Simple. It Can't Be Right.
Fundraising isn't dirty. Why do we keep treating it like it is? Mary Cahalane with The case of the hidden development staff.
In Premature Exoneration, The Agitator's Roger Craver gives a well deserved Agitator raise to T. Clay Buck for his recent AFP presentation on how bad data hurts us. Read the post and, if you missed it, check outClay's Motivate Monday recap on segmentation (scroll down to January 28, 2019). Smart guy, our Clay!
Learning Opportunities
Could your organization use new donors? Silly question, right? Factoring in new donor acquisition should play a role in your development plan. Sure, smart nonprofit professionals know to focus on donor retention and building lifetime donor relationships. But even with the best donor retention practices, your organization will still regularly lose donors every year.
In our latest Basics & More class, Donor Acquisition 101 you'll learn how to effortlessly create the systems to bring new donors on board, from turning your event attendees into donors, to networking and speaking opportunities, to crowdfunding, and more. Your chance to save during Early Bird pricing ends soon. Learn more and enroll.
Should you be on Instagram? Are you maximizing your Facebook likes? Too many platforms, not enough time. Plenty of engagement…no donations. To find out what you REALLY need to focus on online, catch the recording of this week's Motivate Monday session with Denisa Casement, CFRE.