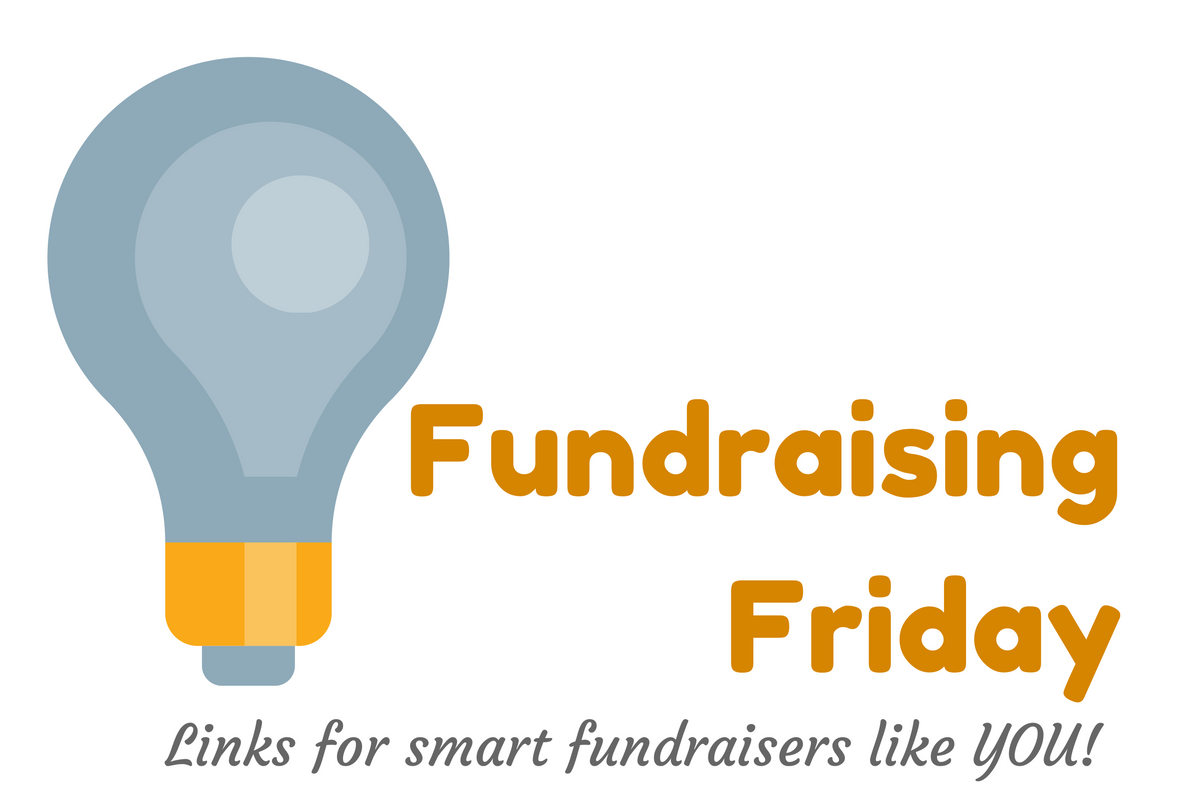 ---
If you haven't seen it yet, this PSA from March for Our Lives is not to be missed. This week's Power of Storytelling.
How are you celebrating Mother's Day? My mom's getting the Zingerman's Reuben Sandwich kit (she raved about it last time and Zingerman's never disappoints). How is your organization celebrating? A few examples of Mother's Day email asks in this week's What's In My Inbox.
The "Gig Economy" Continues to Hold Back the Nonprofit Sector. I've been saying this for…oh, maybe A FEW DECADES! And it's certainly generally more efficient to build a core base of general operating support funding from small to mid-sized foundations. But our sector always wants to make the work harder than it has to be.
Alert: Segment Your Monthly Donors, and Do It Right. Always sage advice from the Queen of Monthly Giving, my dear friend, Erica Waasdorp.
6 questions trustees should ask their fundraisers…
Grant reviewers award lower scores to proposals from women than to those from men, even when they don't know the gender of the applicant, an analysis of thousands of submissions to the Bill and Melinda Gates Foundation has found. Male researchers' "vague" language is more likely to win grants. Very interesting.
This week's must-read: Missed Opportunities, from Jewish Philanthropy. The eighth paragraph made me cry. We must do better.
Two reminders from Forbes on the utmost importance, today more than ever, of direct mail. The Secret Sauce Behind Direct Mail's Resurgence and Paper Beats Digital In Many Ways, According To Neuroscience. Definitely, some talking points when your board balks at spending money on direct mail, those silly fools.
Hey, Foundations: Nonprofits Can't Register for This Conference, But That's Not the Real Problem. Sigh.
Putting eyes on a donation jar made people more charitable. Interesting! Maybe test this on your next envelope…
Treat Consumers' Data With Respect & Deliver Value in Exchange. New from The Agitator DonorVoice.
This week's #FundraisingFriday!
Click To Tweet
Learning Opportunities
Could your organization use new donors? Silly question, right? Factoring in new donor acquisition should play a role in your yearly development plan. Sure, smart nonprofit professionals know to focus on donor retention and building lifetime donor relationships. But even with the best donor retention practices, your organization will still regularly lose donors every year.
In Donor Acquisition 101, you'll discover how to effortlessly create the systems to bring new donors on board, from turning your event attendees into donors, to networking and speaking opportunities, to crowdfunding, and more. Registration closes today. Learn more and enroll.
Could your organization's storytelling use an overhaul? If you're a Grow Report subscriber, keep an eye on your inbox next week. Your opportunity to enroll in Nonprofit Storytelling at the lowest price of the year is just around the corner! Nonprofit Storytelling | Basics & More, the first online (and most comprehensive) nonprofit storytelling class ever offered, features presentations from Lori Jacobwith, Julia Campbell, Chris Davenport, Michelle Sanders Brinson, and more.