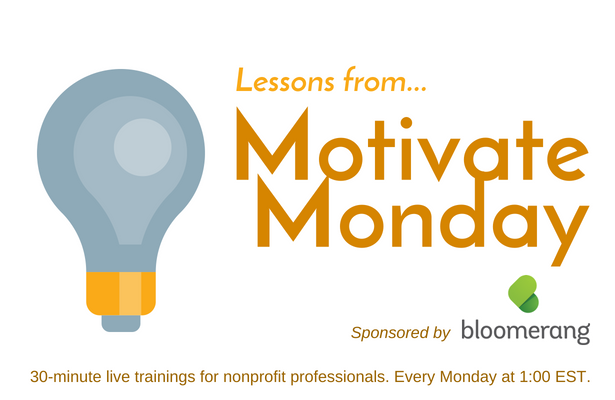 ---
In a small shop, the Executive Director or Development Director is often wearing many hats — grantwriter, event planner, individual giving manager, communications manager, volunteer coordinator, and more. How do you manage to fit something else on your plate?
For even the smallest nonprofit, creating an effective PR strategy is important. This past Monday, we were joined by Antionette Kerr, who has spent two decades working with nonprofits as a freelance journalist, Executive Director, nonprofit leader, founder of Bold & Bright Media book publishing, and author. Her book, Modern Media Relations for Nonprofits, is our July book drawing pick.
In Antionette's MotivateMonday presentation, Modern Media Relations for Nonprofits, she discusses:
a clear, intentional media strategy that is: goal-oriented, responsive, empowered, appealing, and targeted
how to build a media relationship that's mutually beneficial
how to navigate different types of media
how to craft a good press release
how to be sensitive to tone and careful, especially right now (especially during COVID-19)
how to make your story pitches newsworthy and different (and what stories are in-demand right now)
During this half-hour, Antionette does a fantastic job of breaking down nonprofit-media relationships, which can sometimes feel intimidating. And the timing on this couldn't be better. Carve a chunk out of your day to listen to Antionette's session in full, and be sure to enter to win her book.
You can purchase it right here
.