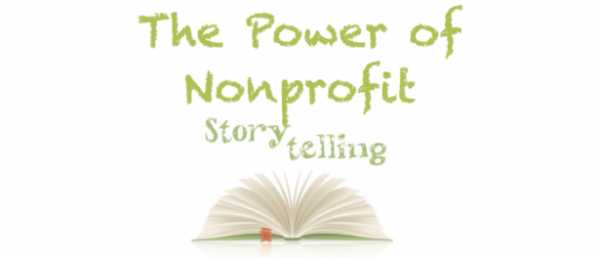 ---
He was trekking on a remote mountainside in Tibet on a Buddhist journey…
That's when, exhausted and feeling "really, really crappy," Dave Asprey came upon a one-bedroom hut. It was there that a Tibetan woman served him a regional drink…
…a cup of hot tea blended with butter.
"I felt a mental clarity come on," he later relayed. "Everything just felt easier." Asprey has even gone on to claim that the resulting coffee he developed from the drink helped to boost his IQ score by more than 20 points.
Fast-forward and years later Dave Asprey has created a multi-million dollar business with the coffee drink that evolved from that cup of buttered tea. Bulletproof coffee consists of hot coffee combined with butter and a "high octane" oil. On his site, Asprey sells coffee, "smart" fats, drinks, bars, proteins, and even high-priced exercise equipment. All marketed under the Bulletproof brand.
And it started with a simple story that captured the imagination.
What's your organization's million-dollar story?
We love to talk about our programs. We can spout the statistics that form the basis of our work at the drop of a hat.
But statistics never motivate your supporters to give — let alone to give generously. The emotionally compelling hook that inspires your supporters' imagination, on the other hand, can have that power. A special story that you share about the impact of your work and how your donors are making it happen can have that power.
Do you have a system in place for storytelling?
Reflect regularly.
How well are you sharing your stories?
Have you captured that emotional hook?
Are you making it a practice to collect your donors' stories?
Are there stories that you could revisit?
Do you know which stories resonate best with your donors – and are you making it a regular practice to find out?
These are the questions I ask my students and clients daily.
Because great storytelling lies at the heart of your fundraising success. And it's why we've devoted a regular feature to storytelling, highlighting examples of great storytelling. You can always check the archives when you get stuck.
What's your best story?
Here are some resources you may want to check out:
For inspiration, check out our Power of Storytelling Archives and Oscio, billed as "the best of nonprofit marketing."
How to share your founder's story.
4 Simple Guidelines For Your Nonprofit Social Media Storytelling Strategy, from Julia Campbell.
Storytelling for Grantseekers: A Guide to Creative Nonprofit Fundraising. Cheryl A. Clarke. Having worked both sides of the funding aisle, I know first-hand the importance of storytelling in grant proposals.
Storytelling Can Change the World. Ken Burnett.
Emotionraising: How to astonish, disturb, seduce, and convince the brain to support good causes. Francesco Ambrogetti. Inexperienced fundraisers tend to shy away from emotion in their storytelling, often referring to it as "manipulative." But emotion is at the crux of solid storytelling in fundraising and Frankie explains the science behind why it works.
The Right Story: A brief guide to changing the world. By Bernadette Jiwa.
Nonprofit Storytelling | Basics & More™. The original online storytelling class created exclusively for nonprofit fundraisers.
By the way, that coffee? Love or hate it, you can't argue with the almost mythological success of the Bulletproof brand!
This post was adapted from Simple Development Systems; Successful Fundraising for the One-Person Shop. Buy on Amazon.