Do you get utterly overwhelmed with information overload? Check out some of my favorite blog posts from this week:
Copywriter John Carlton knows all too well that you cannot be a good writer without empathy. While certainly not directed to the nonprofit professional, How to be a sap is an entertaining post that will give your thought processes a step in the right direction.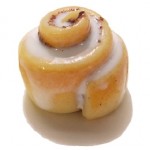 Branding is another one of those areas (like website creation) where the unsuspecting nonprofit can really be sold a bill of goods. I'll be blunt here and say I find most of what I read on branding to be complete and utter bullsh#t. Now Mark Phillips over at Blue Frog asks the simple question Do you really want to be a cliché?
How many people know that the now defunct nonprofit community agency ACORN was completely exonerated of any wrong-doing whatsoever? This whole kind of faux journalism makes me think that we need to revisit the history books and read up on McCarthyism. If you've been paying attention to the NPR debacle, you won't want to miss this thoughtful piece from Helen Brown.
If you're on Twitter you should definitely be following @snotforprofit. I had the opportunity to meet the smart, funny and beautiful Claire Kerr at (and even sign her Canadian Mountie boxer shorts!) Check out Claire's Five digital lessons from 11NTC for fundraisers.
The always scathingly brilliant Pam McCallister shares 5 Steps to Expand Your Network
I'm still trying to figure out the use of LinkedIn – howabout you?  Wild Apricot asks Is your organization using LinkedIn?
We live in a time of amazing opportunity, thanks to the Internet. Which is why net neutrality just may be the biggest issue of our time. Beth Katner blogs on NTC Plenary: Moira Gunn and Rep Donna Edwards on Net Neutrality
Looking for a simple template on how to tell a story? Katya Andresen's gotcha covered.