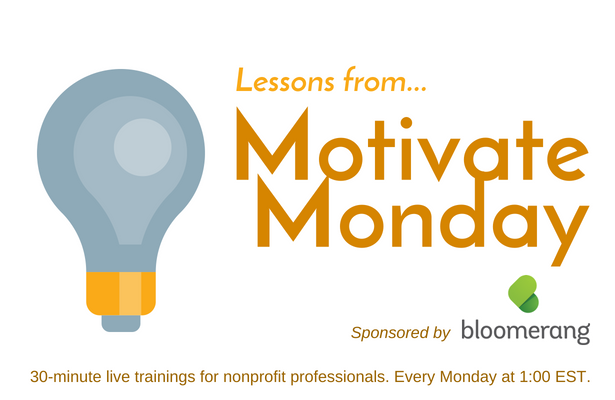 ---
Does your fundraising spark joy for your donors and you?
On a recent MotivateMonday session, we were treated to a presentation of The Life-Changing Magic of Tidying Up Your Fundraising, led by T. Clay Buck, Lindsay McCreary, and Scott Richards. Inside this training, you'll identify the issues that keep your fundraising from being the best it can be. You'll walk out with a plan to tackle your clutter and create a joyous experience for your donors and for yourself.
MotivateMonday is a free 30-minute micro-lesson webinar held every Monday at 1 pm EST.
Click below to view this training on Vimeo.