At times our own light goes out and is rekindled by a spark from another person.
Each of us has cause to think with deep gratitude of those who have lighted the flame within us. (SCHWEITZER)
Who has made an impact on your life?  Is there a teacher or a family member or an employer or a friend who has created such a profound influence upon you that you couldn't imagine where your life would be without them?
---
At a time when politicians are universally scorned, I'm grateful to remember a state legislator from Detroit, Michigan who was known by all as "Gentleman Joe Young."
I was an 18-year-old page with the Michigan State Legislature when I first met Representative Joseph Young, Sr.  In those days female pages on the House floor were a novelty.  Our jobs consisted of attending to legislators' requests during session and helping out in their offices.  Each legislator had three buttons on their house floor desk:  Yea, Nay and Page.  Pages sat at the front of the room and watched the lighted board at the back to determine who needed a page.  We would then weave our way throughout the desks to meet them.
It was basically waitressing without the food.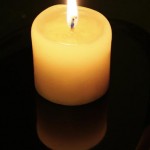 Oftentimes they were obnoxious.  Politics really is worse than you might imagine. More than one legislator would press their button when my turn was next – simply to stare at my legs, as if I should be flattered by the attention.  A cantankerous elderly legislator once sent me outside in a raging blizzard to pick up some hemorrhoid suppositories at a downtown pharmacy.  The younger legislators would gather on the fire escape just outside chambers to get high before session began.
Of course, pages and Sergeants-at-Arms had their favorites, usually legislators who treated staff well and didn't request outlandish things.  "Mr. Young," as we called him was one of the "good ones," rarely calling upon pages and always treating us with a grave and old fashion courtesy when he did.
As my year as a Page drew to a close, several legislators asked me what I would be doing next.  When Representative Young learned that I had not yet secured a job, he offered me a temporary position filling in for his secretary, who was about to go on maternity leave.  I segued directly from my last day as a legislative Page to working in Representative Young's office.
After I completely reorganized his office, proved to be adept at both constituent relations and keeping his schedule in check, and showed an interest in his committee work, he resolved to bring me on board as his aide once his secretary returned.  For over seven years, I worked as a legislative aide, and in the process became familiar with his district, which encompassed East Side Detroit and, eventually, thanks to a Republican-led reapportionment and attempt to get rid of him, a sliver of Grosse Pointe. Additionally, I became knowledgeable regarding issues ranging from corrections to mental health and social services.
I've visited nearly every prison in Michigan and a number of state-run hospitals.
I worked for Joe through his unsuccessful run for State Senate (he lost by a mere 110 votes), through a painful divorce after over 30 years of marriage, and through his reelection to the state legislature.
Through it all, I grew to know a man of extraordinary innate intelligence, one who had risen above difficult circumstances as one of 13 born to a family of sharecroppers in Milledgeville, Georgia – long before the civil rights movement. At the age of 17, he had been arrested in Georgia for an incident on a bus similar to that of Rosa Parks.  The judge in his case offered Joe the choice of jail or the army and he chose the army, a decision, he often said, that changed the course of his life.
He told me he learned discipline. He also learned how to cook.
Joe's district fundraisers were legendary: a fish fry and a dance, with Joe at the helm of the deep fryers, cooking up the fish (he sometimes caught it as well).  Detroit's elite would gather, the women dressed in elaborate hats and their finest dresses, the men in their three-piece suits, dancing to Rudy Robinson and the Hungry Five's covers of Motown's classics.
His trials and his experiences instilled within him an attitude that everyone was inherently equal, regardless of who went to school and who did not.  And people who underestimated him because of his own lack of "book learning" quickly learned that he was a man of remarkable intelligence. I grew delighted in seeing the surprise that slowly spread across the faces of department heads and senators, as it dawned on them that, despite Joe's straightforward ways and lack of jargon, there was no pulling one over him when it came to negotiating intricate appropriations legislation.
I recall coming back to the office late after a committee meeting to find Joe engaged in a conversation with the janitor, asking about the man's wife who had recently been ill.  Joe was beloved by all for his kindness and sense of democracy and would treat a lowly clerk with the same deference he would treat the governor.  He remembered everyone's name without fail.  When describing a morbidly obese woman he would never refer to her as "fat," merely as "healthy."
During the years he served as chair of the House Appropriations Subcommittee on Mental Health, he was remembered as a true champion of human decency and compassion. For Joe, it was personal. His youngest son had descended into schizophrenia after entering college, bounced around the state and community mental health systems, and had been left a broken shell of a man, only to die at age 30 under tragic circumstances.
Joe was committed to equality for all, committed to prevention and solid, long-term thinking. His ideas were progressive, even then.  When his doctor prescribed blood pressure medication for him, he took it for exactly two days before determining to take his health into his own hands.  He installed an exercise bike in his office, which he rode early every morning, and he eliminated fat from his diet.
Long before urban gardening became the latest bright shiny object, Joe spoke often of the joys of growing up on a farm.  Indeed, his proudest accomplishment was bringing 4H to the children of inner city Detroit years earlier.
Although well aware of his lack of education, it did not define him.  For as long as I knew him, he attended college classes at night, laboriously taking notes in a hand that had been injured in an accident, forsaking the usual evening partying of most legislators.
After his divorce, Joe's secretary and I found ourselves fielding calls from quite a few woman, most notably a 30-something divorcee whom he seemed determined to  avoid.  When I finally wondered aloud why he was avoiding her – she was, after all, a beautiful, intelligent woman and he was now single – he responded with, "Pam, she's 30 years old!  What would I have in common with a girl that age?!"  He was 56 at the time. He found love again with a lovely widow and settled into domestic bliss in Detroit's Indian Village, where his pride and joy was his garden. His lucky staff was often greeted with an abundance of tomatoes and the occasional sweet potato pie.
In a morass of the fear and loathing and overall corruption, I knew that I was blessed to work alongside "Gentleman Joe."  I spoke to him shortly before he died of bone marrow cancer in April of 1993.  He never once complained.  Despite his pain, he remained positive and, as always, grateful for the many opportunities of his life.  He taught me courage, strength, grace, and dignity. He also taught me to always aim for long-term solutions. He served, in many ways, as the father I never had.