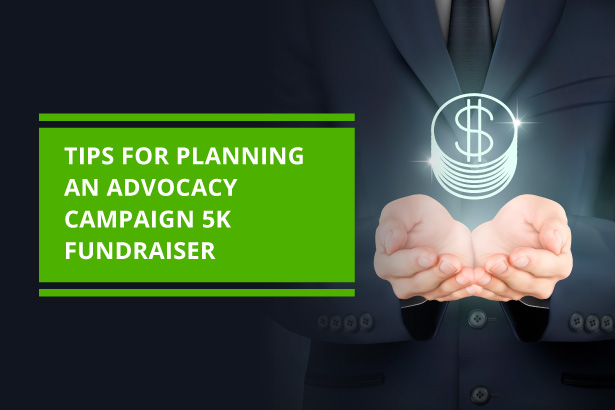 ---
Connecting with your advocacy campaign's target audience will require your nonprofit to leverage several strategies. From digital advocacy efforts to canvassing and in-person rallies, spreading awareness about your campaign is essential for generating support and raising funds. One way you can connect with your community is through popular fundraising events, like a 5K.
5K fundraisers are especially popular for community-based advocacy campaigns as they are relatively straightforward to host and have the potential to get almost your entire community involved. From participating in the race competitively to those who just want to challenge themselves or even friends and family who prefer to spectate, a 5K can get your supporters excited about participating in your campaign.
To get started planning your 5K, here are five tips that can elevate its fundraising potential:
Set an obtainable goal.
Add a peer-to-peer component.
Optimize your registration page.
Leverage volunteer grants.
Invest in the right software.
These strategies take a modern approach to running a 5K, considering how technology can help your advocacy group better manage your event and raise more. To get started, let's first explore how to set a goal for your 5K fundraiser.
1. Set an obtainable goal.
Your 5K fundraiser should have two priorities: earning revenue and raising support. Your nonprofit should take additional steps to further refine these goals to make them measurable, specific, and obtainable.
For instance, you might decide to set several goals, such as how many participants sign up or raising a certain amount from your event. While it's good to aim high, setting a goal your team can't achieve will often do little besides demoralizing them. To give your nonprofit a challenging but possible goal, take the following steps:
Assess prior fundraiser data. The best way to determine your next fundraiser's potential is to review your last fundraiser's results. Check key metrics, such as attendance, overall revenue raised, and post-event conversions. If your nonprofit hasn't been diligently collecting this data, start doing so now to better inform your next fundraisers.
Consider your greater campaign goals. How does your 5K fit into your advocacy campaign as a whole? For instance, consider the cost of the initiatives and projects you will dedicate the funds raised to. Additionally, take into account other fundraisers you plan to host throughout your campaign. If your 5K is one of only a few and thus contributes a large percentage to your overall campaign revenue, it will need to pull in much more than if it was one fundraiser among many.
Determine your resources. You will need to spend some money to raise money through your 5K. Before getting too far into your planning phase, determine what resources you have available to dedicate to your 5K, and set a budget that you can earn a significant ROI on.
Additionally, be willing to adjust your goals as you plan your 5K. While a starting goal can help shape the overall direction of your fundraiser, you may need to change your expectations and create new plans as the event develops.
2. Add a peer-to-peer component.
To increase your 5K's attendance and earn donations before the event, consider hosting a peer-to-peer campaign to your 5K fundraiser. In the weeks or months leading up to your 5K depending on your event timeline, volunteers will fundraise on behalf of your advocacy campaign. By reaching out to their friends and family to encourage them to give to your campaign and sign up for your 5K, your nonprofit will be put in touch with brand new supporters from your volunteers' personal networks.
Large-scale peer-to-peer campaigns can become quite complex, but they will essentially have three main steps:
Invest in a peer-to-peer platform. To manage your peer-to-peer campaign, research and invest in a peer-to-peer fundraising platform. Your software should allow each of your fundraisers to set up their own campaign page, so their friends and family can make donations and sign up for your event through the volunteer they have a connection with.
Recruit and train volunteers. The volunteers helping with your peer-to-peer campaign will likely consist of your most dedicated supporters who would want to dedicate their time to helping you raise funds. Create volunteer recruitment posts and get in touch with your supporters to find volunteers to help with your peer-to-peer fundraiser. Then, schedule an onboarding session where you can go over how to use your peer-to-peer software and answer any questions your volunteers might have about the campaign.
Assist as needed. While your volunteers will act fairly independently once your campaign begins, they may need assistance from time to time. Be sure to have your volunteer manager check in with volunteers to help troubleshoot tech issues, answer questions, and provide encouragement.
Your peer-to-peer campaign will end with your event where your volunteers can help out to check in and collect donations from the participants they encouraged to attend. Then, once your 5K is complete, be sure to thank your volunteers for all the work they put into your campaign.
3. Optimize your registration page.
Marketing an event will require a significant amount of your team's time and effort, from creating a posting timeline and researching nonprofit marketing tips to creating promotional materials and getting in touch with specific potential major donors. With all of this effort, ensure that your event's registration page encourages supporters to take the final step of signing up instead of inadvertently pushing them away.
While it can be tempting to use your registration page as a way to gather more information about your supporters, long forms with seemingly unnecessary required questions can turn supporters away. Limit your forms to only required information fields and one or two optional questions at most.
However, this doesn't mean that your registration pages can't be set up to provide your nonprofit with useful data. In addition to supporter contact information, such as email and mailing addresses, you can also learn about how supporters interact with your registration page. Track your form's abandonment rate, the page's bounce rate, and which pages on your website supporters usually arrive at first before making their way to your registration page.
Tracking these types of metrics will help you make targeted improvements not just to your registration form but to your website and marketing strategies as a whole. For example, you can discover what types of marketing emails receive the most click-throughs to your event registration form.
4. Leverage volunteer grants.
There are several ways you can monetize your 5K, such as charging an entry fee, asking participants to donate, selling merchandise at the event, and more. In addition to these strategies, you can also earn funds through volunteer grants.
Volunteer grants are essentially free revenue your nonprofit can earn if you have volunteers who work for a business that has a volunteer grant program. After your 5K event, your eligible volunteers will be able to submit an application to their employer, who will then donate based on the number of hours worked.
Double the Donation's volunteer grant guide breaks down the process of helping volunteers apply for these grants into three steps:
Record your volunteers' hours. Different businesses have different policies for how many hours a volunteer will need to work before they qualify for a volunteer grant. Some have a per-hour donation rate, while others require a minimum of total hours to be worked first. Ensure you track all of your volunteers' time throughout your 5K to provide accurate records when it's time to apply for a volunteer grant.
Check volunteers' eligibility. Chances are that many of your volunteers are unaware if they qualify for a volunteer grant. Reach out to your volunteers to provide information about what volunteer grants are and how they can check their eligibility. Some nonprofits even sign up for corporate matching gift databases, which can speed up the process of checking for eligibility by allowing volunteers to search the database by entering their employer's name.
Help volunteers complete their applications. Each company has their own application form, and some may need assistance from your nonprofit to complete. If your volunteers have questions or need something from your nonprofit, like a signature from their volunteer supervisor, ensure they have an easy way to reach your staff, even after your 5K's end.
After a volunteer submits their application, be sure to reach out to say thank you. Volunteers dedicate their time to making your nonprofit's 5K a success, whether they're checking people in for hours at your event or taking a few minutes to complete an online form. Either way, they're donating their time and their efforts deserve to be applauded.
5. Invest in the right software.
Event management software can dramatically improve your team's ability to stay organized, track data, and create a better event experience for your participants. While there are many different types of event management software available, Grassroots Unwired's guide to hosting a 5K fundraiser recommends looking for a solution with the following features:
Check-in and merchandise selling tools
Offline functionality
Real-time reporting
Customization features to match your brand
Mobile barcode scanning
Event management software with these features will help you streamline various guest experiences and stay organized during the event. There are additional tools to consider, as well, such as text-to-give tools which can be useful for generating extra donations at the event, or peer-to-peer software, which, as discussed, can help volunteers earn revenue for your cause beforehand.
5Ks are a popular fundraiser that can encourage your community to get outside and moving, while also raising awareness and funds for your advocacy campaign at the same time. Start your event plans by ensuring you have the right goal, an effective team of volunteers, and a website that will provide your event with the support it deserves.
---
Russ Oster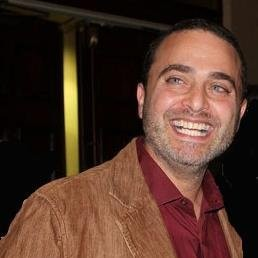 Russ' first experience in the world of grassroots organizing came when he was an infant and his mother pushed him in a stroller door to door to collect signatures for the Impeach Nixon movement. Eighteen years later he embarked on his college career in Washington, DC and during that time developed a passion for campaigns and elections that started with an internship on the campaign of the first woman ever elected to Congress from the State of Virginia.
For the next 15 years Russ lived and breathed campaigns, running field operations in a wide range of races and for a number of coordinated campaign efforts. When it became obvious to Russ that the technology existed to make field efforts drastically more efficient and accountable but the solutions did not, he launched Grassroots Unwired and has worked every day since to keep GU on the cutting edge, pushing new features and enhancements to meet the needs of every evolving grassroots organizing efforts.