Today's before and after example comes to us courtesy of Erin Tierney, Development & Outreach Specialist for the amazing organization Explorations in Math, located in Seattle, Washington.
Erin writes that after downloading a copy of the free eBook, Lifetime Donor Attraction System she was compelled to recreate her organization's already "not bad" thank you letter to result in a warmer, more donor-centered approach.  You can read both versions by clicking below.
Note how the second version brings the donor into the picture, inviting them to share in the experience of the children discovering the joy of math.  While there are dissenting opinions about the practice of using a photograph within the body of a thank you letter, I am of the opinion that if a photograph adds to the overall charm of the letter and the organization's printing capabilities supports it, go for it.  We are, after all, in the joy-producing business.
And, just in time for the upcoming weeks of thanking, you can still download your free copy of the Lifetime Donor Attraction System to redo your organization's thank you letters – and create your own donor WOW calendar for 2012!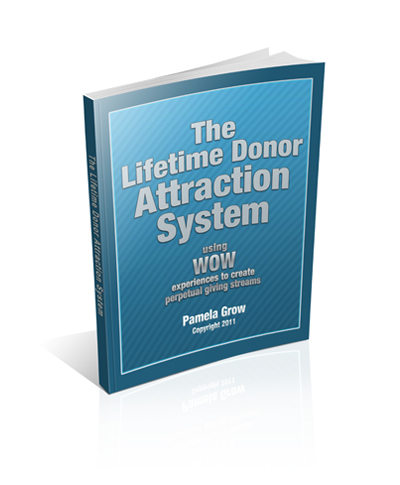 ---
How can you create an organization that's donor-focused, year round? Learn why about.com called Simple Development Systems: Fundraising for the one-person development office "a road map to success that can take the scary out and bring in a sense of comfort, self-confidence, and focus about what can and should be done.