9 Ways to build a culture of philanthropy in your organization
Is everyone in your organization on the same page? You've heard it before: you're a brand new development director expected to bring about miracles. "Write me a $50,000 grant for my new program." Sorry. It doesn't work that way.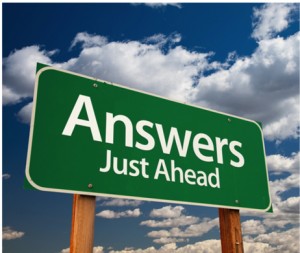 Start a monthly giving program
In the 2011 Report Growing Philanthropy in the United States, Dr. Adrian Sargeant noted that "The wider adoption of monthly giving (also known as regular or sustained giving) in the U.S. could itself transform philanthropy."  Have you started a monthly giving program?
And keep an eye out for the next launch of my monthly giving eCourse.
Tell me again why you aren't using email?
Begin a solid donor communications plan that includes direct mail and email. Does your organization have an email newsletter?  And don't forget to sign up for Nonprofit Newsletters | The Basics & More! Registration ends tomorrow.
Define your donor
"Our mission would appeal to EVERYONE!" Yes, I have heard this. Until you get clear about who your supporters are, your writing will be mission-centered rather than donor-centered. Learn how writing for one can invigorate your nonprofit marketing. And download the free worksheet here.
Does your thank you letter suck?
Spend some time thinking about how you're thanking your donors — and your organization's thank you letter in particular — and rewrite all of them.  You know they need it.  Bonus download: Master copywriter Lisa Sargent's Thank You Letter template. My gift to you, from The Donor Retention Project.