Small shop fundraisers who are looking to either create or ramp up their online newsletters owe it to themselves to check out the latest report from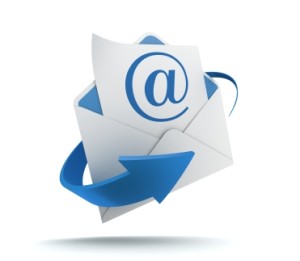 Dunham+Company and NextAfter. Online Fundraising Scorecard: A National Study Analyzing Online Fundraising Habits & Donor Experience scored 151 nonprofits on 46 different metrics over the course of nine months.  For the scorecard, they gave each organization $20 and documented the process.
They found some good news, but much more bad news.
76% of charities do make it easy to find their email sign-up form
Unfortunately, 66% of email sign-up offers provide little to  no interest to a potential donor
More than one-third of organizations did not send a single email to new subscribers with the first 30 days of signing up
You need to master effective email communication.  Online fundraising is growing and will only continue to grow.  The latest Blackbaud Charitable Giving Report reports that online giving grew 13.5% in 2013 compared to 2012.
The growth of online fundraising, though, shouldn't convince you to completely abandon your direct mail in favor of enewsletters.  Another Dunham+Company study showed that donors are over three times likelier to give online in response to a direct mail appeal than in response to an e-appeal.
Sound confusing?  What's the small shop fundraiser to do?
Getting Started: 11 Tips for the Small Nonprofit
Locate an email service provider.  Nancy Schwartz' article, entitled 5 Steps to Finding the Ideal Email Service Provider, can guide you through the plethora of available choices out there. Keep in mind: cost is not your only factor. Ease of use, the ability to create more than one customer opt-in form, mobile optimization, deliverability rates and customer service play major roles in the selection of an ESP.  Mail Chimp, Vertical Response, and AWeber are all solid choices.
Create an easily located e-news sign-up on your homepage.  The good news:  Online Fundraising Scorecard found that, overall, organizations are making it easy to locate the email registration form.  Your signup form should ideally be featured prominently and located "above the fold" – meaning that viewers should not have to scroll to locate it.  Do feature your organization's privacy policy prominently.
Offer a compelling reason to sign up. The bad news:  Nonprofits are not giving supporters reason to sign up. I'm sorry but, "Subscribe to our e-news," or anything of that sort, is not a compelling reason.  How can you communicate exclusivity with your offer?  What's in it for the subscriber?
If your organization is more technology-savvy, consider an attention-getting floating popup box like that featured on my website.  Yes, I know, I know. You're thinking to yourself, "Nonprofits don't do that!" Plus, I can hear you protesting, "But I hate those things!" But guess what? They work.
Remember, now is not the time to emulate your unsuccessful peers – now is the time for creativity and boldness.
Consider how much information you want to collect when designing your sign-up box.  Too much information (address, DOB, even asking for a phone number) may scare away a potential subscriber. An email address and first name is enough to begin the cultivation process.  The report noted that four out of five organizations are not personalizing the To line with the recipient's name. Personalization matters.
Immediately thank people for subscribing.  Your sign-in box should redirect to a thank you page AND your new subscribers should receive a welcome email. If you cannot figure out how to do this, contact the customer service department of your ESP.  Better yet? Create a three to five part "welcome kit" in an auto-responder series.  In the Online Fundraising Scorecard report, 56% of the organizations failed to make a single ask in the first 90 days.  Your Welcome series can serve as an opportunity to gently guide new subscribers with soft asks ('like' us on Facebook, sign our pledge).
Establish a regular schedule of communicating with subscribers – and stick to it.  Consistency is key in email communications.  Imagine signing up for an organization's enews and then not hearing from them for six weeks.  You'd forget that you ever signed up!
Humanize.  Effective email communications require a lighter, more "human" touch. Now is the time to lose the "corporate-ise" and jargon — that isn't for this kind of audience. Write as though you're writing a note to a dear friend and use a real person's signature for your email, not the nonprofit name.
Study headlines.  Headlines? Yes, headlines. You want your email opened, don't you? Your email's subject header can be more important than your copy. Words That Sell is a great little reference source that you'll want handy on your bookshelf.
Truly engage your subscribers. Survey them, request feedback, share your organization's triumphs (and challenges) – but always with the thought, "What is in this for them?"
When sending a survey, consider offering a $100 amazon gift card to one lucky winner. Naming a new program or creating a new organization logo? Get their opinions!
Think integration and cultivation.  Don't forget about sharing! Every direct mail piece, every social media tool, (Twitter, Facebook, etc.) should link to your home page featuring your opt-in.
Factor in one to two list-building activities a year.  Growing your list should play a part in your communications strategy.  What offer can you provide to your supporters?  Check out Mark Miller's strategies for growing Children's Medical Center's list.
 Additional Resources
Download the Report | Online Fundraising Scorecard
Ways to Engage | Send a Valentine to a Sick Child
The Science of Email with Steve MacLaughlin
Tell me again, why aren't you using email?
80 Email Subject Lines from Year-End Fundraising
Nonprofit email fundraising:  Are you overlooking the role consistency plays?