Landing your first million-dollar gift…writing that appeal letter that results in a 40% increase over last year…having a $250,000 bequest gift land in your mailbox…  The sexy side of fundraising to be sure.  But it takes hard work and fundraising the right way to get there.  And doing things the "right way" means getting your back-end systems in order.  Today's guest post comes from SDS Member, Mary Cahalane.
---
Looking back at 2013, I told Pam that I'd spent the year doing the really "sexy" stuff. I'd been building the foundation for a more diverse fundraising program at my organization. Pam asked me to write about what I've been doing.
So fair warning: this isn't the splashy stuff. I don't have one small change that will overhaul your program. This is the hard work that no one really sees. It doesn't result (right away) in big gifts or anything else that could be considered instant gratification.
But it's absolutely critical for the long-term.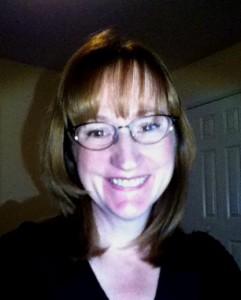 When I arrived at my current organization at the end of 2012, they had two fundraising strengths: an executive director focused on major gifts and a terrific grant writer. What we lacked was any consistent program for individuals. For the average donor, we depended on one "annual appeal" mailing (with no segmentation) and one fundraising event each year.
Here's what I did last year:
Added fundraising software.
  Yes, we were using Quickbooks. Not a system for managing donor relations or giving! I ended up doing most of the conversion's heavy lifting myself – via spreadsheet uploads. It took quite a bit of time. And honestly, I'm less than happy with the system. But it's in place, and functional, and that's a big step up. It will be easier to transition to something I like better now that the information's there.
Started working on a new donation processing system.
  We were using a processor that included a free webpage. It was… well, to put it as gently as possible, ugly. Again, the solution we moved to is not what I want it to be yet. It's too expensive for a small organization, and not flexible enough. But it's a big improvement.
More frequent mail communications.
  I announced the annual appeal was now dead. And we'd be sending out lots more mail. Thankfully, no one flinched. I've added more regular appeals and special appeals to smaller segments of our file. And I've added a vehicle for reporting on the impact of donors' gifts with a newsletter. It's hard, because mailing as often as I'd like – quarterly – is expensive for us. Again, I'm learning and adjusting as needed. It will always be a balance between what I'd like and what we can do today.
When it came time for what had been the dear departed annual appeal, we sent a mailing to the entire base. But we used more personalization. And a two page, four sided letter. We told a story, and focused on what a gift would do, instead of what we needed. We printed some in-house, so the ED could personally sign them. And instead of the gift envelope we'd used in the past, I created a bright one-page response form. It's still the biggest mailing of our year, but now it's just one of several opportunities to help.
More frequent email communications.
  In the past, I'd had a difficult time even gaining access to the organization's email list. I was told that asking the list to support us might result in unsubscribes and we couldn't have that. My new organization handed me the password right away. They understood we'd probably see people leaving the list. But those people weren't engaged in the first place. I'd rather a smaller, more engaged list!
But as with mailings, I didn't just focus on asking. I added a donor newsletter, with short articles about what donors' gifts had achieved. This fall, I started creating videos for these monthly newsletters. It continues to be a learning process, but I know this is the right track.
Thank you, thank you, thank you.
  This is almost always an area that needs work. We weren't doing too badly. But the letter felt business-like and formal. Formal is rarely the tone you want. And for our organization, it really didn't work. I rewrote the letter – and rewrote again after each new appeal. I reworked our process and took over getting them out so that we could speed things up. I added hand-written notes from me. If I had to wait for the formal thanks to be signed, those hand-written notes could be mailed immediately. I plan to send out a "just because" thanks early this spring. This isn't attached to any ask, or to any particular gift. But I want our supporters to know that we do appreciate their involvement.
A new website.
  I know this is a big job. I'm probably crazy for taking it on. But the old site is really looking its age. But again, there really wasn't a budget for anything. So I bought a new WordPress theme, and I'm putting the new site together myself. A step forward is a step forward – even if it's not all it could be.
Social media.
  I chose to focus on Facebook, because that's where most of our people are. I haven't really jumped into many asks. Instead, I've focused on engagement. I want to be sure the people who really are interacting with us have the chance to learn about what we're doing and to feel heard. Again, I'm learning by doing. With our page's friends, images and quotes have been popular. So they've been getting something inspirational on a daily basis. I hope it will inspire them to become more involved with our work.
---
I can't report that all of this has resulted in big numbers – it hasn't. I have seen new donors – people who'd been on our mailing list but had never felt moved to give. I've also seen a good number of lapsed donors returning. Good trends. I know from experience that foundation building is slow work that may only pay off years from now. But pay off, it does.
And that? Is actually kind of sexy.
---
My dear friend, Mary Cahalane, is Director of Development at Charter Oak Cultural Center and blogs at Hands-on Fundraising | thoughts from the nonprofit trenches.