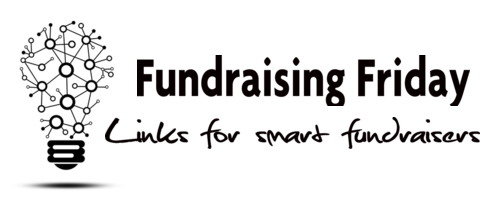 ---
When it comes to Facebook, I've said it before: focus on what you can control. Your bigger ROI comes from building your email list. NPQ with As Organic Facebook Traffic Disappears, Nonprofits Pay the Price.
Where's the money? According to Giving USA, individual giving comprises 72% of total giving. Foundations? A paltry 15%! Now think about the herculean effort required to apply for many foundation grants. Nonprofit With Balls with The Baker's Dilemma and the inequity of restricted funding. I've only been saying this since 2004. When will foundations wake up?
More on this topic (because I am serious about cutting out the bulls%&* time wasters that make up much of your days). How much does it cost your organization to apply for a grant? How much does it cost for your organization to manage an awarded grant? Check out the #Grantchat transcript on this topic. And read The Cost of Managing Grants. And now start making smarter decisions with the use of your time (time is money, remember?).
Generally speaking, nonprofits don't understand the concept of permission-based marketing. Hell, I have presented for AFP chapters, only to have them then add my email address to a host of their sponsors' lists. That's not permission marketing. Bloomerang with When Your Nonprofit Can and Cannot Send an Email.
Nonprofit about.com shares how you can Boost Your Fundraising Results With a Match From a Major Donor .
How are you welcoming new newsletter signups? Check out the latest edition of What's in my Inbox for a terrific Email welcome message and video.
Mary Cahalane with You don't want to be that guy. And oh yeah. I have met those guys.
Nonprofit Marketing Guide with BOOKMARK THIS: Big List of Twitter Chats for Nonprofits (Chat Tools, Too!) 
New from Veritus, The Spirituality of Major Gift Fundraising. I believe all fundraising is a spiritual practice. Read it and you'll see what I mean.
Archives
How did you get your start in nonprofit fundraising?  Share your story!