Have you ever been in a situation where you knew what to do – what's more you knew the right thing to do – but your efforts were getting bogged down by the higher-ups?
Maybe the letter you wrote for your spring appeal had all the donor love squeezed out of it by your board prez wielding her red pen…
Or the email campaign you worked on for a week got knocked down from five emails…to one (and then they're gonna tell you that email doesn't work ;).
Or your board members think the thank you calls are a waste of time…and keep pressing you to write a miracle grant proposal to the Gates Foundation
Or, God help me, one of your board members wants to rent a billboard (can you imagine?)
We've all been there. Feeling unappreciated. Working for organizations where you're the fifth development director in three years. Mired in dysfunction. It can all be a bit discouraging sometimes and believe me, I get that.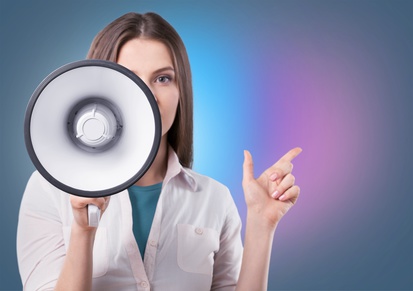 Here's something I've never shared. My very first fundraising position remains, to this day, one of my all-time favorite jobs. Terrific mission, wonderful community and donors, the best co-workers you could possibly imagine. And I quit. Up and walked. All because of a brand new ED who got on my case (you can read about her here). It's probably one of my few regrets in life that I didn't stick it out, grow a pair and lead.
So this is my question to you: Are you following…or leading?
Maybe you don't think of yourself as a leader. Maybe you're even the quiet, shy type or you prefer to follow directions.
But I know that you care. And I know that you're committed to doing right by your donors. No one is born knowing the right way to fundraise, and if you don't teach them, who will?
Remember, when everyone is on board committed to donor-centered fundraising, right from the start (or from wherever you're at), not only will your fundraising flow (you'll be surprised and delighted), but you'll have happier, healthier staff, volunteers, and board members. Not to mention donors.
How do you start?
Begin by sharing your organization's donor retention rate with your board and executive director. It's a pretty fair indicator of how your organization is doing. And then click here for 16 ways to lead – and leave your suggestions in the comments.