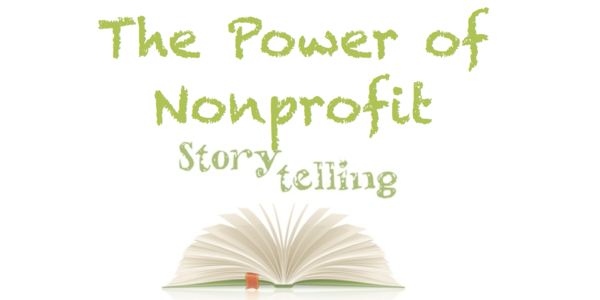 ---
Never forget the importance of not only telling your organization's stories as best you can, but disseminating them across all available channels of communication. Doing so enables you to maximize its effectiveness. It allows you to reach audiences of prospective donors, far and wide. Plus, depending on which channels that you opt to utilize, whether it be social media or your organization's website, a single powerful story can be tailored to accomplish a particular goal. In the long run, when repurposed and published appropriately, one story can turn out to be more powerful than you ever dreamed it could be.
The power of amazing storytelling never ceases to amaze, does it?
Remember Stephen's story, told by his grateful father, Carl Crayton, who had experienced the transformative power of Big Bend Hospice during his and his son's time of need (featured in last week's What's in my Mailbox)? Judging from BBH's appeal letter, it's almost painfully clear to us that the narrative is what emotionally compelling stories of are made of. Inclusion of Stephen's story in the letter allows the letter to work, and to work in a way that few others do.
Well, take a good look at this move, then, because it's a smart one. Big Bend has utilized the same story for a totally different purpose, and has tailored the narrative so that it works in this particular situation. Which, as you can see, is a call for those impacted by BBH's transformative power to step up and share their stories. Stephen's story remains as inspiring as ever, but now, it inspires readers to do something much different than it did when it was used within the appeal letter. It motivates people to share their stories or to encourage those they know who've been impacted to come forward and share. Big Bend's Share Your Story Page can be found here.
The story has carefully been tailored and repurposed for its goal, which is for BBH to acquire more stories from more people whom they've helped. The result of this is a video. Although the story no longer takes the form of the written word, it doesn't lose a single ounce of its emotional power, and it gains even more in credibility. We see Carl Crayton, the narrator of his and his son's story, joined by his daughter, Stephen's sister.
The written story inspired giving. Now, in video form, it functions as a tool to inspire people to share their stories. It is effective in a new way. If you don't have a Share Your Story page, ask yourself why not, and take some time to think about how you could make your organization's previously shared stories work in the creation of one. Also consider where you've been sharing your stories, as well as how. Reflecting on these things in an honest way will set you on the path to maximizing the effectiveness of your organization's stories.
For more on Share Your Story pages:
Share-Your-Story Page | an addition to the fundraiser's arsenal of tools
The Power of Nonprofit Storytelling | Share Your Story Pages