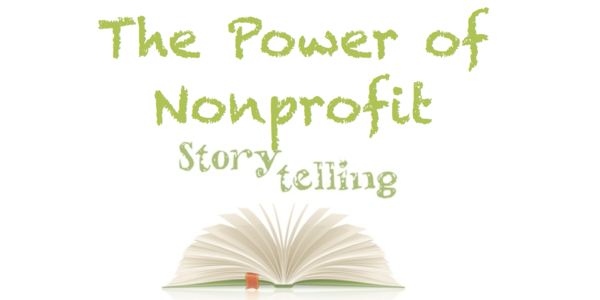 ---
Even though I've been at this whole storytelling thing for awhile, I still regularly ask myself: "What makes a great story?"
Although I have a concrete idea at this point (actually, a well of ideas that I dip into from time to time) of what that is, storytelling is a topic I'm still exploring. I'm still listening to stories, and I'm still reading stories, and those constants in my life (and probably yours) won't ever change. Storytelling is near and dear to my heart, but it's also so deeply entrenched in our lives, day-to-day, public, and private. Beyond seeing and hearing stories, I'm still learning about them and how to make them matter. I'm still dissecting stories and still taking extra time and care to figure out what makes certain stories emotionally compelling.
Then there's the question of how to begin, especially for a story contained within a letter. How do you pack a colossal emotional punch?
Well, you could hit the ground running. That's what Wounded Warrior Project did.
It was his third deployment, this time in Afghanistan, when an improvised explosive device detonated, leaving Anthony Villarreal's body badly burned and mangled.
This begs the question: how could you possibly read such a devastatingly tragic sentence, especially in a letter addressed to your name, and not continue?
I absolutely had to know more about Anthony what happened to him. But the thing is, this tragedy involving a gravely injured soldier and hero is far from being an isolated incident. In fact, Anthony's story points to the overall problem: many injured soldiers need our help, compassion, and support. But here, his short narrative is used as a catalyst to inspire strong emotion and in turn compel passionate, generous giving from donors.
As I read Anthony's story and saw his pictures, I was overcome. Grief, sadness, and anger don't even cover it. But I didn't just experience emotions intensely — I wanted to act, and this want was so urgent that it became a need. Inspiring within people a need to help and to help now is just one of many things phenomenal storytelling can do. My faith in it as a valuable skill, art form, and communication tool is constantly reinforced in the work that I do, and I'm also reminded of the wonderful work that some of you do. This Wounded Warriors letter is one of the best examples I've come across in recent memory, and it's not hard to see why.