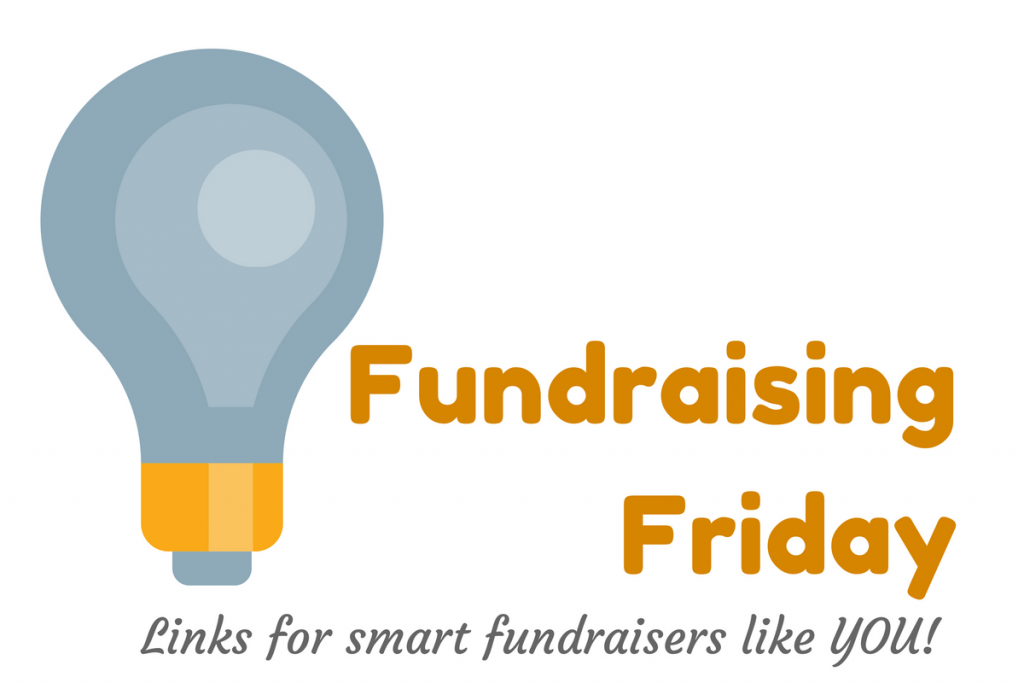 ---
It's 2017 – and we're entering into some uncharted territory. How will smart fundraisers survive – and thrive? Top 10 Things Smart Fundraisers Will be Doing in 2017.
See how one smart nonprofit turned an infographic into a shareable email in this week's What's in my Inbox.
Seth Godin writes: "Attitude is the most important choice any of us will make. We made it yesterday and we get another choice to make it today. And then again tomorrow." Now, more than any time in our nation's history, we need a good one.
Did you ever stop to think that within those real PITA donors in your database, real opportunity lies? Great read from Mary Cahalane.
A day may come when the courage of the nonprofit sector fails. Today is not that day! A great reminder from Vu of Nonprofit With Balls.
How long did it take and how many first-time givers make that all-important 2nd gift to your organization? Are you opening every board meeting with a report on donor retention? Keep the metrics that count front and center. New from The Agitator.
One new reader recently wrote that she wanted to "get to know the 400 or so individuals in my portfolio (new to the job as of Nov 1 2016)." Here's a terrific read from Jeff Schreifels of The Veritus Group. And here's what I would do if I were given the assignment: I would make a plan to reach out to 10 donors every day using the Sample Loyal Donor Survey Letter found in our 12 Touches Donor Communications Portfolio (download here). Introduce yourself and begin, as always, with gratitude. Include a self-addressed stamped envelope. Follow up with a phone call.
Keep these seven principles of donor love close at all times. From the Agents of Good team.
Are you taking the breaks you need to take throughout the day? Here's why that walk around the block or 10 minute online Scrabble game may be exactly what you need. Why Brilliant People Take Breaks Often.
Learning Opportunities
Are you ready to get back to your weekly dose of inspiration? Motivate Monday is back! Plan to join us every Monday at 1:00 pm EST to share your wins and get a quick tip for the week ahead. Next monday Brian Sooy, author of Raise Your Voice: A Cause Manifesto joins us. Register here.
Have you created your fundraising plan for 2017? Do you have a written case for support? Early Bird registration ends today for Your Fundraising Plan & Case for Support | Basics & More™ starting later this month. Learn more here or register at $20 off full price here.