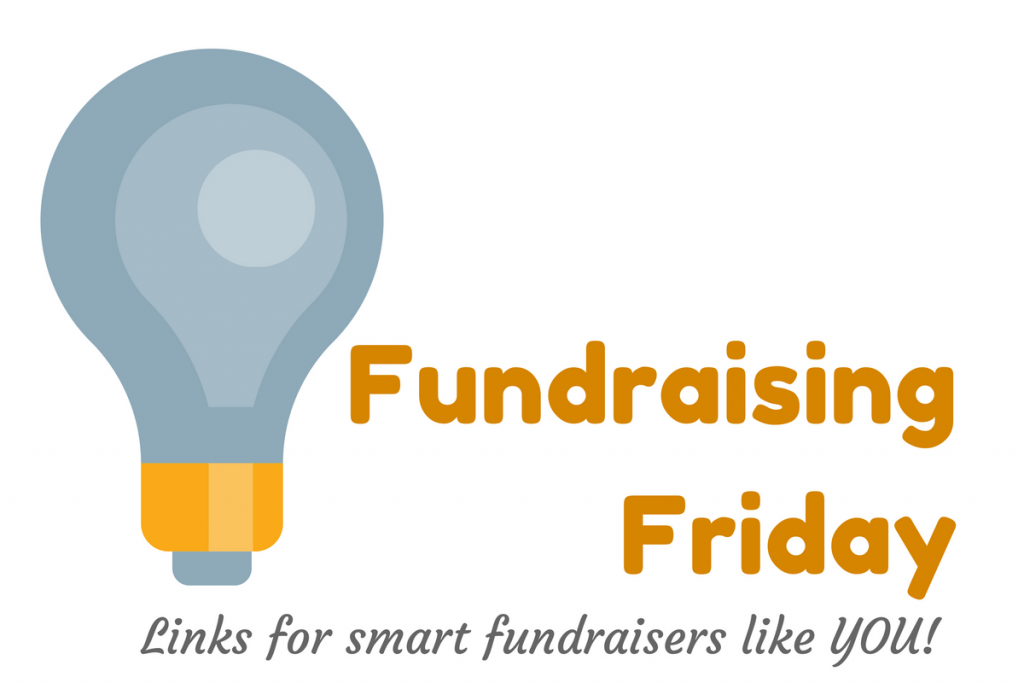 ---
Should you include a remittance envelope in a thank you letter? It depends.
How are you empowering your donors to "bee" the change? I loved this mailing from Ontario Nature and our friends at Agents of Good. What's in my Mailbox.
It's right around the corner! 14 Ways (With Examples) to Share the Love During Valentine's Week #donorlove
Climate Change and the Small Gift Donor. New from The Agitator.
New from the Chronicle of Philanthropy: For Philanthropy, Trump Era Is Time to Double Down to End Injustice.
Do you struggle with how to "work a room full of donors?" Here's help from the Veritus Group.
In The Dangerous Dictum Of "Mail More, Make More," Roger Craver points to a need for more testing.
Alternative facts are out there. Long-time trusted journalist Bill Moyers shares 10 investigative reporting outlets you can count on for the truth.
What's the secret to not only finding a great development director, but keeping them? Mary Cahalane with Beyond Salary – Ideas for Keeping Employees Happy.
Are you ever moved to tears over a fundraising letter or email and ask "I wonder how they wrote that?" One of my favorite features over on the SOFI site, How I Wrote It, is back! A giant thank you to my dear friend, Lisa Sargent, for alerting me to that fact.
Learning Opportunities
How often can you ask in a year without driving off donors? Jeff Brooks says it's 21 times a year. Doesn't seem possible, does it? If you're at a loss as to the ideal mix of touches for your donors, register now for Your Donor Engagement System. In four short weeks, you'll learn how to create your donor communications calendar for 2017 — guaranteed to inspire, delight, and most importantly, motivate your donors to give more generously than ever before. Appeals, nonprofit video, newsletters, impact reports, thank yous, and more. Registration ends today.
Motivate Monday is back! Click here to save your seat for next Monday's session. You'll meet the woman who changed my thinking about events (I didn't even think it was possible!), AJ Steinberg.