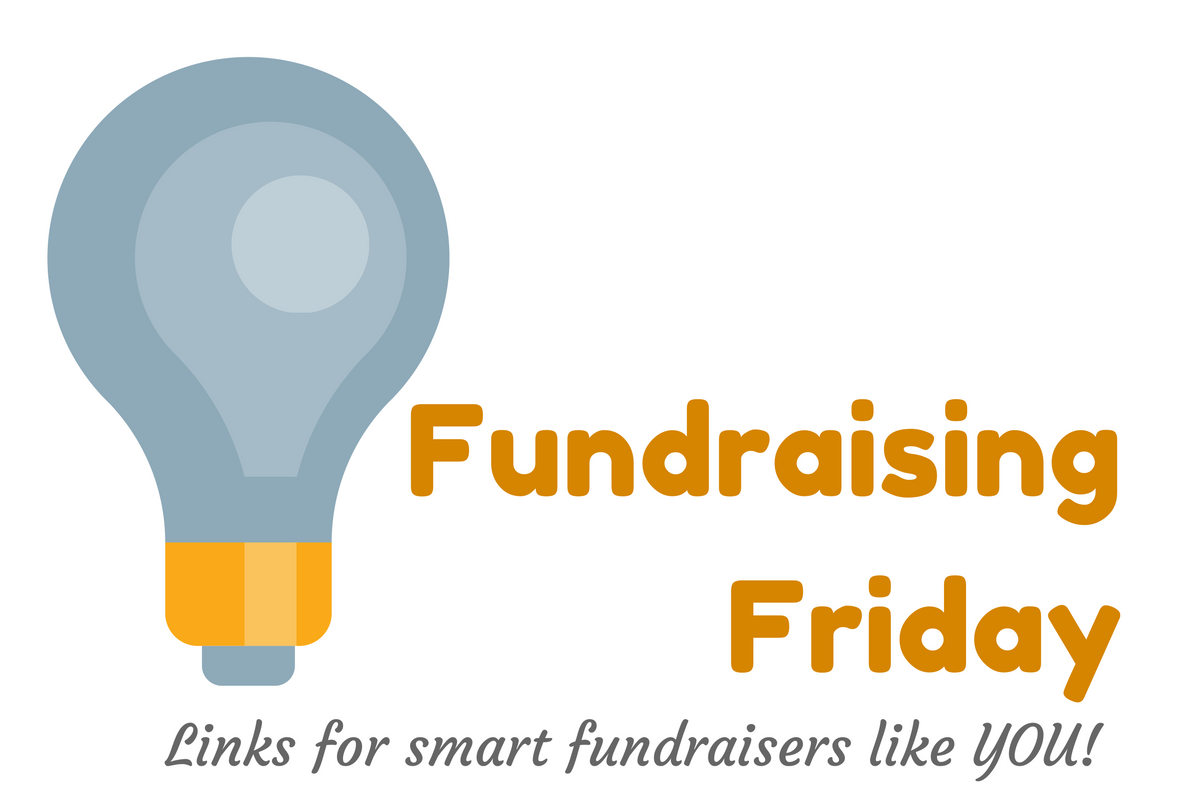 ---
How does a small shop rock their integrated campaign? Learn how with this case study from Coalition for Sonoran Desert Protection.
For an enewsletter that's simple, focused, and free of clutter, check out this week's What's In My Inbox. But make print your first priority.
What do you think about board member term limits? I missed this gem from Mary Cahalane the first go-around.
Why this retiree living in a modest brick house decided to give away $4 million. An inspiring read into the mind and heart of one donor's motivations. Tip of the hat to Jay Frost.
Part of being donor-focused lies in understanding that every donor — even your smaller-dollar donors — share your passion for making a difference. When you master that, it will lead to true community. Don't miss this great read on Bernie Sanders's fundraising secrets.
Are you considering the CFRE process? An interesting read from Michael Rosen that I missed the first go-around.
What's the biggest mistake you're making with your donor newsletter? If you're still going with a self-mailer, read this. You have to spend money to make money. Please stop.
As our friend Tom Ahern notes in the comment section of Is Your Nonprofit Sustainable? you must make "some form of bequest mass marketing a mandatory part" of your yearly communications program. Remember your rinse-and-repeat 12-touch system.
7 Tips to Help Fundraisers Manage Their Time. Super advice from Simon Scriver.
Learning Opportunities
Can you believe it? US corporate giving accounts for a mere 5% of overall charitable giving. Does it really make sense to spend your valuable time, energy and resources cultivating business and corporate funding? Yes! If you're fundraising smart, business and corporate partnerships can add immensely to your organization's bottom line. Next up on the Basics & More™ roster: Smarter Business Fundraising, where you'll learn how to fundraise smart with local community businesses, master the strategies behind corporate sponsorships, and more.
In this four-week multi-media online course, we'll cover direct giving, corporate foundations, cause marketing, matching-gift programs, corporate volunteering, in-kind donations, and creative ways you can engage local businesses (with little to no cost to the business!). Today is the last day to save $20. Enroll now.
"If being a donor is a good experience, donors will do more of it." Yes, it really is that simple. Wise words from the Godfather of relationship fundraising, Ken Burnett, author of the original book on donor-centered fundraising, Relationship Fundraising. We're honored to be hosting Ken at next week's Motivate Monday. Save your seat here. And plan to join us on Monday, June 12, at 1:00 pm EST.